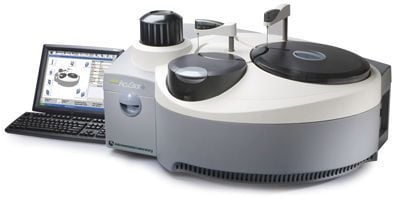 Automatic coagulation analyzer / compact 60 tests/h | ACL AcuStar Instrumentation Laboratory
60 tests/h | ACL AcuStar
Manual specialty testing is known to consume a lot of time and require technical skills. With ACL AcuStar, specialty testing is fully automated. Chemiluminescent technology which is made for the hemostasis laboratory provides better sensitivity and range when compared to immunoturbidimetric assays or ELISA. With innovative assay technology plus end-to-end automation, the process becomes very simple while ensuring that results are reliable. With specialty assays that are fully automated and very sensitive, performance is greatly improved. The stand-alone equipment has reagent cartridges that are ready to use and are stable for up to 12 weeks. Assays onboard are also available anytime. The system likewise provides random access with no batching needed.
Operation:automatic
Configuration:compact
× × × × × × × × × × × × × × × × × × × × × × × × × × × × × ×
× × × × × × ×
---