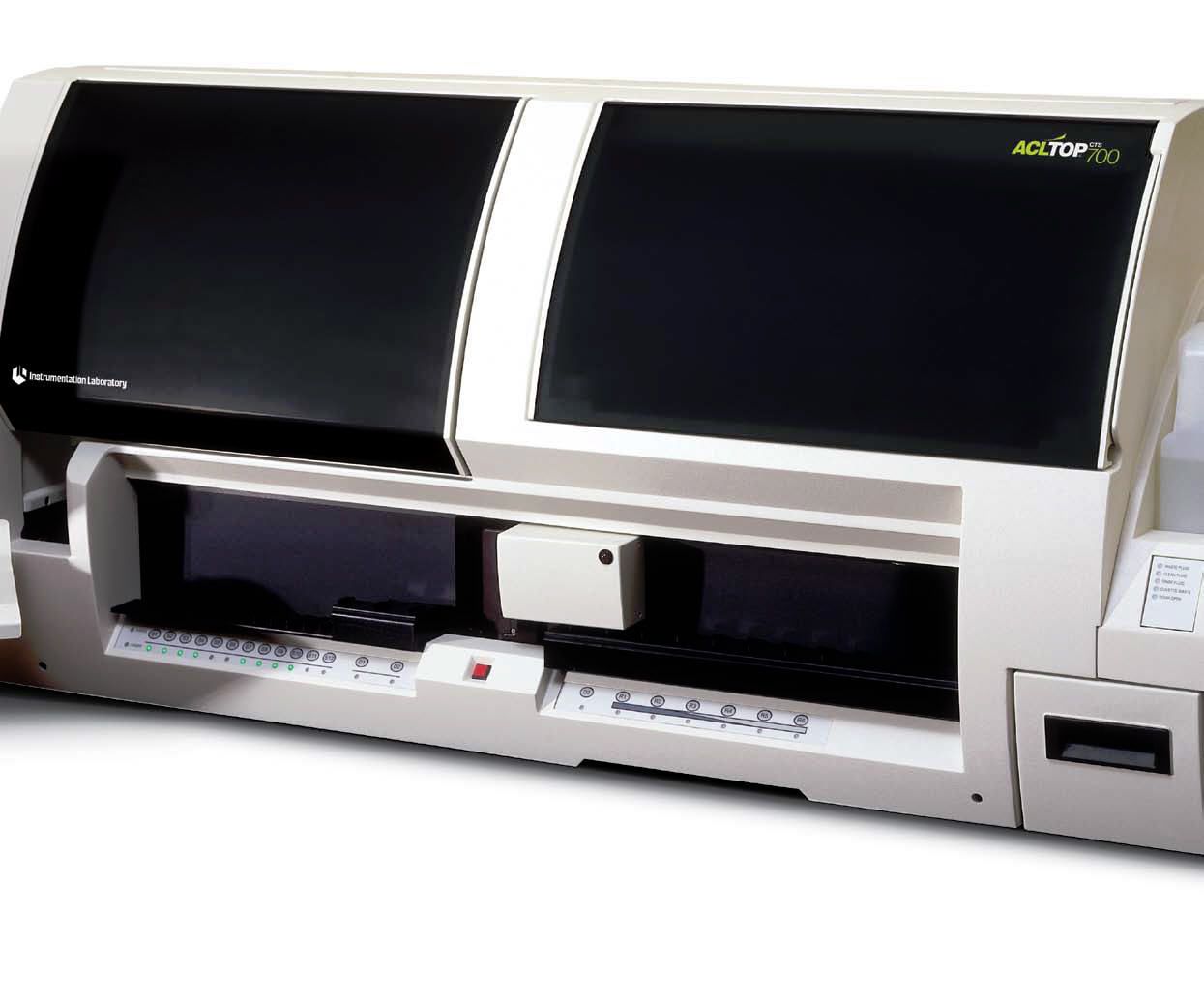 Automatic coagulation analyzer 360 tests/h | ACL TOP 700 Instrumentation Laboratory
360 tests/h | ACL TOP 700
The line of ACL TOP 700 hemostatis diagnostic systems incorporates as set of automated testing and analysis processes essential to the operation of the high volume laboratory. Each of the models in the ACL TOP 700 line operates in the exact same manner as any other model, having a common user interface, using the same software, using the same reagents and consumables, and yielding the same results. The ACL is available in three configurations, the 700, featuring open Tube sampling, the 700 CTS closed tube sampling unit, and the 700 LAS lab automation system.
× × × × × × × × × × × × × × × × × × × × × × × × × × × × × ×
× × × × × × ×
---