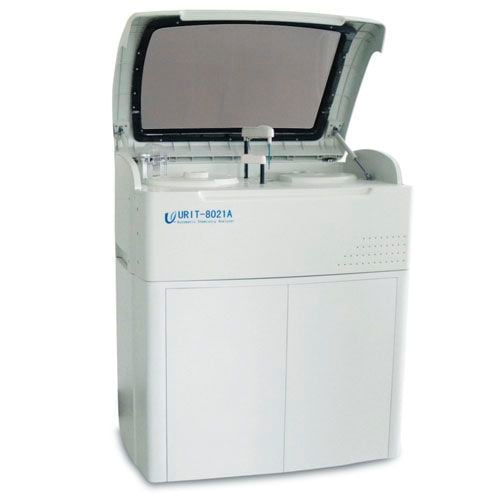 Automatic biochemistry analyzer 200 tests/h | URIT-8021A URIT Medical Electronic (Group)
200 tests/h | URIT-8021A
The URIT-8021A Automatic Chemistry Analyzer is a highly accurate and stable optical system that uses the Photoelectric colorimetry principle. Its 24 hour non-stop cooling system ensures reagent temperature is maintained at 2-4?. Accuracy and Precision is ensured with the durable and ceramic syringes. It provides collision protection in both vertical and horizontal directions and alarm sets automatically once barrier is touched. It utilizes an 8-step auto-washing system with detergent and Deion-water to ensure cuvettes are clean and cross contamination is avoided. High performance of the device is guaranteed due to absence of contamination, optimal homogenization in minimum time, etc. It displays dynamic and real time status that allows real time monitoring of reaction curve and diagnosis of system working status.
a:1:{i:0;a:2:{s:4:"name";s:10:"Operation:";s:3:"val";s:9:"automatic";}}
---