Designed to help increase efficiency and accuracy, the SuperSonic® MACH™ 30 System, powered by UltraFast technology, delivers image frequency up to 20,000 frames per second.1
Experience excellent image quality for a wide range of clinical disciplines including, breast, liver and musculoskeletal.
Innovative imaging modes with excellent image quality
ShearWave™ PLUS elastography
Real-time tissue stiffness evaluation with large colour-coded map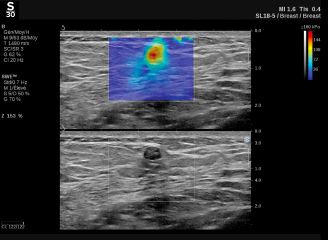 Angio PLUS imaging
Microvascular flow assessment with ultrasensitive colour mode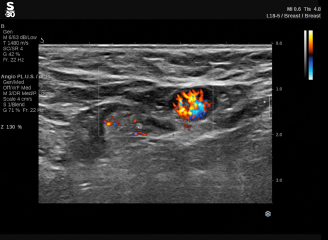 TriVu imaging
Simultaneous acquisition of 3 essential characteristics - morphology, stiffness and blood flow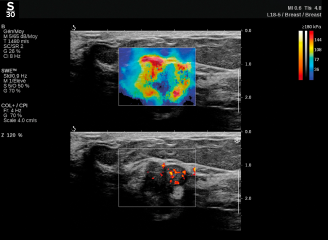 Needle PLUS imaging
Needle visibility enhancement and trajectory prediction during biopsies for improved outcomes and increased patient satisfaction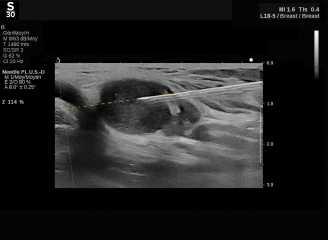 3D Breast imaging software
Acquires 3D images of the breast that offer unique visualisations of breast anatomy and detailed characterisation of lesions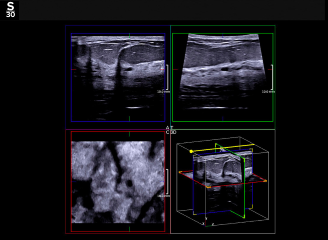 UltraFast Doppler
Acquire all necessary colour and pulsed wave Doppler information with high frame rates from a single acquisition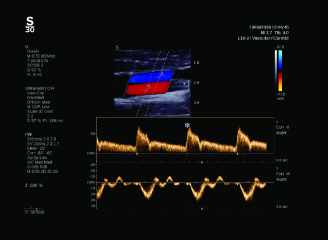 Liver ultrasound markers
Non-invasively evaluate chronic liver disease severity with 3 quantitative tools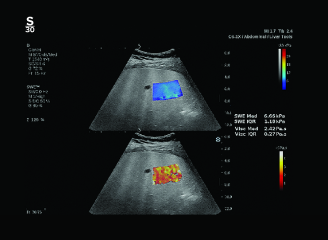 An intuitive user experience with improved patient comfort
Designed to help create a productive and pain-free environment with a large full HD screen, embedded SonicPad™ touchpad, ergonomic and lightweight transducers, tiltable panel and a low level of noise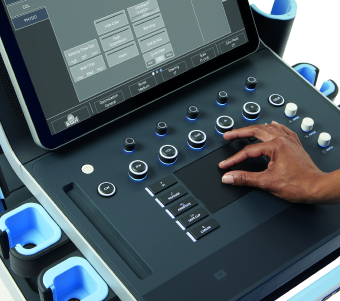 The SuperSonic MACH 30 is a software-based platform which brings almost unlimited possibilities into ultrasound imaging
Excellent image quality
Evidence-based innovative imaging modes
Enabling future AI integration
References
1. Bercoff J, Ultrafast Ultrasound Imaging. Ultrasound Imaging - Medical Applications. 2011 Aug. DOI: 10.5772/19729.