Sunday 8 November marks the fourth
International Day of Radiology
(IDoR) and the 120th anniversary of the 1895 discovery of the X-ray by Wilhelm Röntgen. Sponsored by the
American College of Radiology
, the
Radiological Society of North America
and the
European Society of Radiology,
numerous activities have been organised to mark the event, with the participation of more than 128 medical societies in 68 countries.
The main focus for IDoR 2015 is the imaging of children and the role that radiological staff play in treating paediatric diseases and injuries.
Call to Action - Count Me In!
1. Download the booklet
Specially published for IDoR 2015 -
The Gentle Way: the Art of Paediatric Imaging
.
2. Spread the word3. Watch the video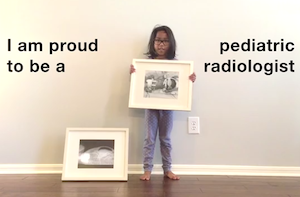 Watch the
video by Ray Somcio
- "A story of my daughter, my inspiration for becoming a paediatric radiologist", and give it a thumbs-up.
Claire Pillar
Managing editor, HealthManagement.org