SPR 2022 Annual Meeting & Postgraduate Course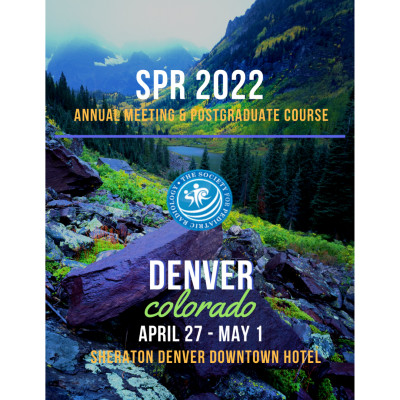 Exhibit
Symposia
Workshops
Organiser
Sponsor
Welcome to the SPR 2022 Annual Meeting & Postgraduate Course! We hope you will join us as we celebrate Frontiers in Pediatric Imaging!
This meeting will bring the pediatric radiology community together to learn more about state-of-the-art pediatric imaging and its positive impact on the children we serve. Focused sessions on diversity, equity, inclusion, wellness, and professionalism will be interspersed throughout the Annual Meeting program.
The Annual Meeting and Postgraduate Course programs are a culmination of the combined efforts of an amazing group of teams who created sessions that have a wide variety of topics and diverse speakers. The individual sessions and their organizing teams are enumerated in the adjacent session tabs. I'd like to offer my most sincere gratitude to the team leads and members for their contributions.
Registration will be available in January 2022.
The preliminary program will be posted later this year.
More events