ESMO ASIA CONGRESS 2020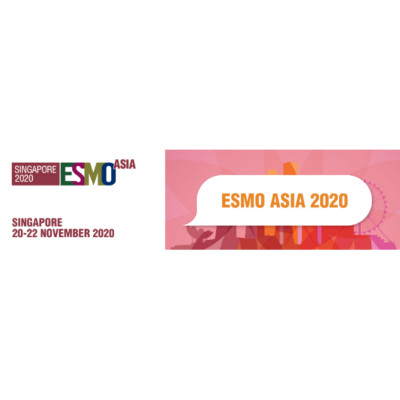 Exhibit
Symposia
Workshops
Organiser
Sponsor
We invite you to mark your calendar for ESMO Asia Congress 2020!
The ESMO Asia Congress, established in 2015, is a collaboration between global and Asian clinicians which guarantees a high-quality scientific and educational programme presented by key opinion leaders from all over the world.
ESMO Asia Congress 2020 constitutes a leading scientific platform in the Asia-Pacific region for the presentation of the latest oncology advances.
The programme covers the most prevalent cancer types in the region, and offers high quality multidisciplinary educational sessions, including Pan Asian adapted ESMO guidelines, designed to share best practice standards of care for cancer patients.
Congress Officers
Solange Peters, Switzerland - ESMO President 2020-2021
Enriqueta Felip, Spain - ESMO Asia 2020 Scientific Chair
Florian Lordick, Germany - ESMO Asia 2020 Educational Chair
Andrés Cervantes, Spain - ESMO President-elect 2020-2021
Takayuki Yoshino, Japan - ESMO Asia 2020 Scientific Co-Chair
Anthony TC Chan, Hong Kong, China - ESMO Asia 2020 Educational Co-Chair
Programme available online here
Registration available online here
More events