The 8th Annual Winter Symposium in Intensive Care, Anaesthesia & Emergency Medicine
Exhibit
Symposia
Workshops
Organiser
Colloquium returns to Vail on January 7-12, 2018 for TheEighth Annual Winter Symposium in Intensive Care, Anaesthesia and Emergency Medicine. Featuring a world-class faculty, an outstanding academic program, America's premier alpine destination and the unrivalled luxury of the Four Seasons Resort & Spa.
An outstanding program.
The academic program comprises early morning and late afternoon sessions, allowing plenty of time for reflective learning and alpine activities during the day. State of the art updates in critical care and acute medicine including two sessions reserved for presentation of free papers.
A world-class faculty.
Our 2018 faculty comprises leaders in critical care and emergency medicine drawn from some of the world's pre-eminent universities and teaching hospitals.
Registration (early bird, before August 31): $1850
Includes access to all lectures, morning and afternoon refreshments and admission to the Welcome Reception.
After August 31: $2050
Note: registration fees are in US dollars
Schedule.
Expand your academic horizons and enjoy complimentary breakfast and afternoon refreshments each day.
| | |
| --- | --- |
| SUN JAN 7 | |
| 6-8PM | The Welcome Reception - Remedy Bar, Four Seasons Vail |
| | |
| | |
| MON JAN 8 | |
| 7-10AM | Oxygen toxicity in critical illness |
| | 2017 year in review: landmark papers |
| | |
| 4-7PM | Sepsis and the microbiome |
| | ARDS: past, present and future |
| | |
| TUE JAN 9 | |
| 7-10AM | Invasive and non-invasive ventilatory support: indications and limitations |
| | Respiratory physiology for the intensivist |
| | |
| 4-7PM | Free Papers |
| | |
| WED JAN 10 | |
| 7-10AM | Decompression in neurotrauma |
| | Neuroprotection - the final frontier |
| | |
| 4-7PM | Outcome prediction in neonatal ICU |
| | Haematological complications of critical illness |
| THU JAN 11 | |
| | |
| 7-10AM | Limitations of antibiotic discovery and synthesis |
| | Implications of a post-antibiotic era |
| | |
| 4-7PM | Free Papers |
| FRI JAN 12 | |
| | |
| 7-10AM | Challenges in the delivery of emergency care |
| | Ethical dilemmas in intensive care environments |
| | |
| 4-7PM | Nutrition in critical illness |
| | Algorithmic medicine: can computers improve outcomes? |
| | Meeting close |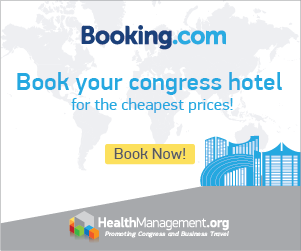 More events