British Association of Critical Care Nurses (BACCN) Conference 2020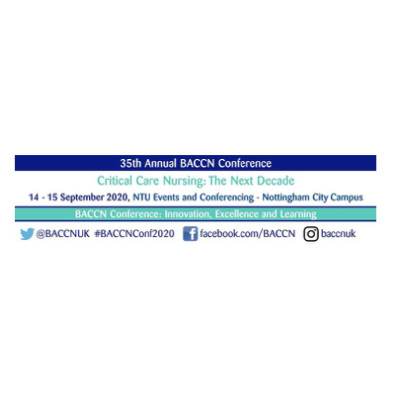 Exhibit
Symposia
Workshops
Organiser
Sponsor
Critical Care Nursing: The Next Decade
Our next conference will focus on 'The Next Decade' of Critical Care Nursing and many of the sessions will focus on preparing our nursing workforce to work within an increasingly digital workplace, whilst maintaining the essence of nursing. We'll also explore current nursing theory and ask if it is fit for the next generation.
To tie in with the global "NursingNow" campaign, part of our focus for 2020 will be discussions on how we can raise the profile of nursing; empowering you all to become a stronger voice within the 21st century. Our hope is that you will leave the conference feeling proud and energised to be a critical care nurse – mastering your own profession and celebrating your contributions.
Programme coming soon..
Registration available online here
More events