Reflect Festival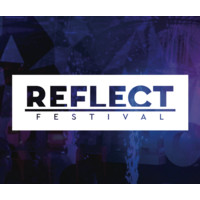 Exhibit
Symposia
Workshops
Organiser
Sponsor
SUNNY ISLAND, HOT TOPICS & BRIGHT INNOVATORS. JOIN US!
Reflect Festival is the largest future casting festival between Southern Europe and the Middle East. We bring trendsetters, decision-makers and challengers of our time to come and challenge the status quo of our current age and present possibilities the future will bring. These people are already working on bringing the future closer to present and took responsibility for making the world a better place. They travel around the world and share their vision, work and outcomes and try to inspire others to embrace future thinking and use creativity to change things now and here. They serve as role models of change to many - decision-makers, entrepreneurs, students and policy makers. Reflect Festival is a place where both sides meet and share stories through keynote presentations, panel discussions, fireside chats and workshops.
Programme is available here!
Tickets are available here!
More events