National Healthcare CNO Summit 2021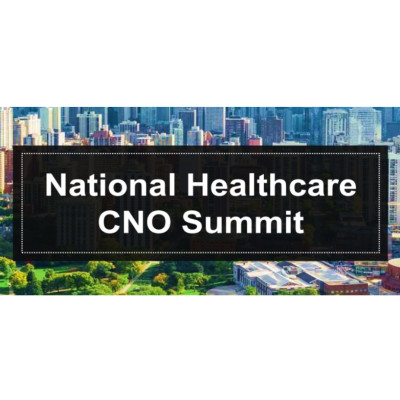 Exhibit
Symposia
Workshops
Organiser
Sponsor
The National Healthcare CNO Summit is an invitation-only, premium Summit bringing leading Nursing Officers and innovative suppliers and solution providers together. The Summit's content is aligned with key clinical trial challenges and interests, relevant market developments, and practical and progressive ideas and strategies adopted by successful pioneers.
KEY TOPICS FOR 2021
COVID-19 RESPONSE
Examining the systems adopted in wake of the global pandemic and assessing what worked well and what didn't.
TALENT MANAGEMENT
Evaluating the strategies adopted to combat the nursing shortage including recruitment efforts, retention initiatives and investments in training and development.
CHAMPIONING DIGITAL TRANSFORMATION
Monitoring the move towards a digital environment, focusing on telemedicine as a tool to mitigate person to person contact.
MAKING HOSPITALS SAFER
Promoting safer environments for staff and patients, combating workplace violence through evidence-based approaches and improving general security education and regulation.
IMPROVING QUALITY OF CARE
Transforming healthcare delivery through optimized clinical operations, improved care coordination and emphasis on patient experience and population health.
COMBATTING CLINICIAN BURNOUT
Understanding common stressors, creating and maintaining healthy workplace cultures and establishing support systems to treat with bullying, harassment and abuse.

Programme Coming Soon..
Registration Will Be Available Online here
More events