International Alzheimer's Disease & Dementia Conference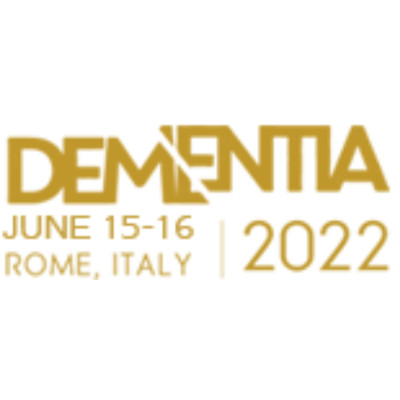 Exhibit
Symposia
Workshops
Organiser
Sponsor
Magnus Group extends immense pleasure and honor to invite you to attend "International Alzheimer's Disease & Dementia Conference" (Dementia 2022) during June 15-16, 2022 which is scheduled in Hybrid Format.
HYBRID EVENT: You can participate in person at Rome, Italy or Virtually from your home or work.
This propitious conference is tailored around the theme "Explicating Advancements to Combat the Silent Epidemic of Dementia and Alzheimer."
Dementia affected nearly 50 million people worldwide in 2020. The condition strikes so arbitrarily, and with such little warning that it has earned the moniker "Silent Epidemic." Dementia is expected to double every 20 years, reaching 75 million in 2030 and 131.5 million in 2050. Alzheimer's disease (AD) is by far the most prevalent cause of dementia, accounting for up to 80% of all dementia diagnoses. With the rising prevalence and mortality of Alzheimer's disease, there is a growing sense of urgency in the medical community to develop effective methods for the early detection and successful treatment of this progressive neurodegenerative disease.
This global consortium will focus on the most recent and energizing developments in every facet of these neurodegenerative disease, providing a significant opportunity for delegates, researchers, scientists, psychiatrists, neurologists, caregivers and professionals from all corners of the globe to meet, socialize, and see new logical advancements.
We hope that Dementia 2022 will present a unique opportunity to explore what's possible and embrace change.
More events