IFC Global Private Health Conference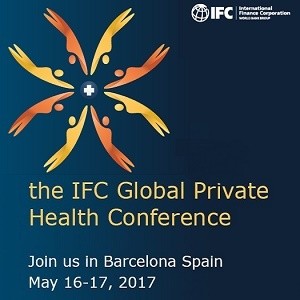 KEYNOTE SPEAKERS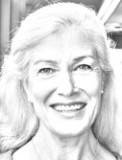 ******@***austin.utexas.edu
Professor and Executive Director - Value Institute for Health and Care Dell Medical School University of Texas at Austin USA

Faculty - Dartmouth College Geisel School of Medicine

Faculty - University of Virginia Graduate School of Business

Faculty - Harvard Business School
Exhibit
Symposia
Workshops
Organiser
Sponsor
A MUST-ATTEND GLOBAL HEALTH CARE EVENT
International Finance Corporation, a member of the World Bank Group, invites leaders in the health care industry from developed and emerging markets to join its Global Private Health Conference.
As many health systems move toward Universal Health Coverage (UHC), there is a growing focus on how to improve access to affordable and appropriate services that add value and improve outcomes. These dynamics impact directly on models of delivery and private sector business models. The private sector has a key and relevant role to play.
How will health systems need to evolve to achieve UHC? How can better value be realized through the health service delivery chain? What changes are likely in what we mean by outcomes and how they are measured? How will costs be measured? Is there a need for more integrated models of care? What benefits does the development of medical technology hold in the future? Is there a need for more effective partnership between stakeholders? How will the private sector respond and what solutions does it offer?

With global leaders in public and private healthcare in attendance, the conference brings together key global stakeholders who understand health in emerging markets and provides a platform for relevant conversation and debate. It will provide a unique environment to exchange ideas, knowledge and best practices. It is also a great opportunity to build new relationships and strengthen existing ones.
WHO SHOULD ATTEND
Health services providers (Clinics, Hospitals, Diagnostics, etc...)
Drug and medical consumable suppliers
Health insurers
Pharmaceutical manufacturers
Medical technology manufacturers
Digital health experts
Policy makers and regulators
Sector advisors

Special Discount for Healthmanagement Community
Please select PRESS as registration type, and use code: "HMPRESS"
TUESDAY, MAY 16, 2017




Networking

8:00 AM - 9:00 AM

Networking Breakfast

Terrace

Plenary

9:00 AM - 9:10 AM

Welcoming Remarks

Room Verdi

Host:

Chris McCahan

9:10 AM - 10:30 AM

Key Note Address

Room Verdi

Keynote Speaker:

Elizabeth Teisberg

Networking

10:30 AM - 11:15 AM

Networking Break Terrace

Plenary

11:15 AM - 12:30 PM

Creating Value in Health Systems

Room Verdi

Speakers:

Mark Britnell, Gustavo Fernandez de Loyola, Ilian Grigorov, Elizabeth Teisberg

Moderator:

Ioan Cleaton-Jones

Networking

12:30 PM - 2:00 PM

Networking Lunch Room Rubi

Parallel Sessions

2:00 PM - 3:00 PM

The Impact of Social and Private Health Insurance

Room Verdi

Speakers:

Timothy Grant Evans, Nikoloz Gamkrelidze

Moderator:

Maureen Lewis

2:00 PM - 3:00 PM

The Future of Medical Devices in BRICS

Room Vivaldi

Speakers:

Vishwaprasad Alva, Caetano Biagi, Chris Lee, Ying Luo

Moderator:

Biju Mohandas

Networking

3:00 PM - 3:30 PM

Networking Break Terrace

Parallel Sessions

3:30 PM - 4:30 PM

An Investor's Perspective - Health Provider Case Studies

Room Verdi

Speakers:

Juan Cevasco, Mihai Marcu, Javier Okhuysen

3:30 PM - 4:30 PM

An Investor's Perspective – Pharma and Medtech Case Studies

Room Vivaldi

Speakers:

Luis Enrique Coloma, Curt LaBelle, Karsten Wellner

Networking

6:30 PM

Conference Dinner




WEDNESDAY, MAY 17, 2017




Networking

8:00 AM - 9:00 AM

Networking Breakfast

Terrace

Plenary

9:00 AM - 9:10 AM

Day 2 Welcoming Remarks

Room Verdi

Speaker:

Philippe H. Le Houérou

9:10 AM - 10:15 AM

Ripe for Disruption – The Future is Technology

Room Verdi

Speakers:

Les Funtleyder, Daniel B. Grossman, Xiaodong Jiang, Ganesh Krishnan

Moderator:

Monique Francine Mrazek

Networking

10:15 AM - 10:45 AM

Networking Break

Terrace

Parallel Sessions

10:45 AM - 11:45 AM

What Patients Want: Value Through Quality

Room Verdi

Speakers:

Jimi Coker, Rowland Illing, Roberta Lipson, Joseph Williamson

Moderator:

Jeremy Veillard

10:45 AM - 11:45 AM

Understanding Regulatory Affairs

Room Vivaldi

Speakers:

Richard Bergström, Neil O'Leary, Josh Ruxin, Natasha Sunderji

Moderator:

Andreas Seiter

11:55 AM - 12:55 PM

Innovations in the Supply of Skilled Health Personnel

Room Verdi

Speakers:

Gustavo Carvalho, Francisco J. Gutierrez, Fernanda Tovar-Moll

11:55 AM - 12:55 PM

Succeeding in Challenging Markets

Room Vivaldi

Speakers:

Khawar Mann, Suneeta Reddy

Moderator:

Srividya Jagannathan

Networking

12:55 PM - 2:00 PM

Networking Lunch

Terrace

1:00 PM - 2:00 PM

EDGE Green Building Certification for Health Sector

Room Vivaldi

Speaker:

Ommi Saberi

Plenary

2:00 PM - 3:00 PM

Disruptive models in private and public collaboration

Room Verdi

Speakers:

Paul da Rita, Marguerite Farrell, Clare Omatseye, Nicola Pangher

Moderator:

Zeynep Kantur Ozenci

3:00 PM - 3:50 PM

Closing Keynote

Room Verdi

Speaker:

Mark Britnell

3:50 PM - 4:00 PM

Closing Remarks

Room Verdi

Speaker:

Sérgio Pimenta

Networking

4:00 PM - 5:30 PM

Cocktail Reception

Terrace
More events