6th Annual World Patient Safety, Science & Technology Summit
Partners Symposia
The 6th Annual World Patient Safety, Science & Technology Summit is organized with the support of the Secretary of State for Health and Social Care, the Rt. Hon. Jeremy Hunt MP and is co-convened by the European Society of Anaesthesiology.


The 2018 Summit will bring international hospital leaders, medical and information technology companies, the patient advocacy community, public policy makers and government officials, together to discuss solutions to the leading challenges that cause preventable patient deaths in hospitals across the world.


The Summit will feature keynote addresses from leading political figures and patient safety experts, plenary sessions with healthcare luminaries, members of the press and patient advocates, as well as announcements from organizations who have made their own commitments to reach the Patient Safety Movement Foundation's goal of ZERO preventable deaths by 2020.
Latest News
22 Feb - Mother who lost infant son joins panel at World Patient Safety, Science & Technology Summit
24 Feb - UK Health Secretary Announces New Measures at World Patient Safety Summit
26 Feb - President Clinton Addresses Healthcare Leaders at World Patient Safety, Science & Technology Summit
Pricing
Committed Hospitals, Partners and Academics
Hospitals, healthcare organizations and committed partners that have made a formal commitment to the Foundation.
$1,000.00
First-time Hospital/Healthcare Organization, Academic Organizations
Organizations that have never sent an attendee to the Summit receive a significant discount as a "first-time" attendee.
$1,000.00
First-time, Healthcare Technology/Pharmaceutical Company
Medical technology, medical product and pharmaceutical companies that have not formally affiliated with the Foundation.
$5,000.00
Open Data Pledge Signed
Healthcare technology companies that have signed the Open Data Pledge
$4,000.00
Patient Advocates, Students & Steering Committee Members
Special pricing for advocates, students and the Foundation's Steering Committee members.
$500.00
Returning Organization, No Commitment
Organizations who return but have not committed to taking action are charged $10,000 per ticket. We encourage organizations to make a free commitment instead of incurring the fee for returning, uncommitted organizations. Questions? Email Sarah Miller
$10,000.00
Breakout Sessions
Post-Summit breakout sessions are offered on Sunday, February 25, 2018. There will be six topics to choose from, split over two sessions.
Each session is $150.00.
Guests
Guests do not get access to the general sessions; they are invited to join us for networking opportunities, receptions and dinners.
$350.00

Day 1

The Summit Program will be followed by an off-site reception, hosted separately by England's
Department of Health.

10:25 AM - 10:55 AM

Keynote - Rt. Hon. Jeremy Hunt
Patient Safety Curriculum in Schools Panel

Moderator: Steven Scheinman

Panelist: Ronald P. Jordan, Phil Greiner, Alicia Cole, Annegret Hannawa, Mike Durkin

12:30 PM - 1:15 PM

Featured Speaker: Liam Donaldson

1:25 PM - 2:25 PM Lunch

Executive Hospital Leadership Panel: Person and Family Engagement

Moderator: Martin Hatlie

Panelist: Caroline Stade, Vonda Vaden Bates, Neelam Dhingra-Kumar, Michael Seres, Edwin Loftin

4:45 PM - 5:15 PM

Keynote Speaker: Joe Kiani
Patient Safety Innovation Awards Ceremony


Day 2

8:40 AM - 9:20 AM

Featured Speakers

Featured Speaker: Matthew Syed

Keynote Speakers

Keynote Speaker: Stefan De Hert, Bill Clinton

Healthcare Technology Leadership Panel

Moderator: Omar Ishrak

Panelist: Joe Kiani, Matt Darling, Frans van Houten, Anders Wold, Charles Murphy

Nasogastric Feeding and Drainage Tube Placement & Verification Panel

Moderator: Frances Healey

Panelist: Beth Lyman, Deahna Visscher, Christine Peyton, David Kershenobich

11:45 AM - 12:15 PM

Featured Speaker: Matthew Syed

12:20 PM - 1:20 PM Lunch

Reducing Unnecessary C-Sections Panel

Moderator: David C. Lagrew

Panelist: Kristen Terlizzi, Jill Arnold, Bob Silver

Patient Safety in Perioperative Medicine Panel

Moderator: Johannes Wacker

Panelist: Jannicke Mellin-Olsen, Andrew F. Smith, Zeev Goldik, David Whitaker

4:00 PM - 4:30 PM

Keynote Speaker: Bill Clinton

Dinner

6:00 PM - 10:00 PM Taste of London & Entertainment
A casual but exquisite sampling of British cuisine, followed by a special musical guest.


Day 3

8:30 AM - 11:30 AM

Falls
The Royal Society
Facilitator: Martie Moore

8:30 AM - 11:30 AM
Hand Hygiene
The Royal Society

Facilitator: Paul Alper

8:30 AM - 11:30 AM
Person & Family Engagement
The Royal Society

Facilitator: Vonda Vaden Bates, Martin Hatlie

8:30 AM - 11:30 AM
Vaccine safety - a patient safety challenge
The Royal Society

Facilitator: Jan Bonhoeffer

11:30 AM - 2:00 PM
Drug Shortages
The Royal Society

Facilitator: Ronald P. Jordan,
Enrique Seoane-Vasquez

11:30 AM - 2:00 PM
Early Detection and Treatment of Sepsis in Low, Middle and High Income Countries
The Royal Society

Facilitator: Konrad Reinhart

11:30 AM - 2:00 PM
Reducing Unnecessary C-Sections
The Royal Society

Facilitator: David C. Lagrew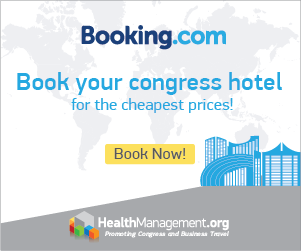 The host hotel, The Royal Horseguards, is a five-star hotel overlooking the River Thames, near Embankment, a 5-minute walk to the Summit venue, 8 Northumberland Avenue. Discounted rates are available. Please Contact the Hotel at +44 (0)20 7523 5062, Option 1, or email the Hotel at
[email protected]
quoting the Hotel booking reference: PSMO210218
The closest hotel is the four-star Club Quarters, Trafalgar Square. This hotel shares the same address with our venue, 8 Northumberland Avenue. The shared lobby makes this a very convenient place to stay as a Summit attendee. A room block is being held and can be accessed HERE. Please note, the link to book is not mobile-friendly.


The Summit program will take place at 8 Northumberland Avenue on Friday, February 23rd, and Saturday, February 24th. On Friday evening all Summit attendees will be invited to attend a reception taking place at the Lancaster House. On Sunday, February 25th post-Summit breakout sessions are offered for an additional cost of $150 and will be held at the Royal Society.
It will take approximately 7 minutes to walk from 8 Northumberland to Royal Society, and 7-minutes from Royal Society to Lancaster House. Royal Society is directly in the middle of the two venues.


There will be free transportation between 8 Northumberland and Lancaster House on Friday evening. On Sunday, transportation to Royal Society will not be provided.


London Heathrow Airport (LHR) lies 14 miles (23 km) west of Central London. London Gatwick Airport is 27 miles (43 km) south of Central London.
More events