Heart Failure 2021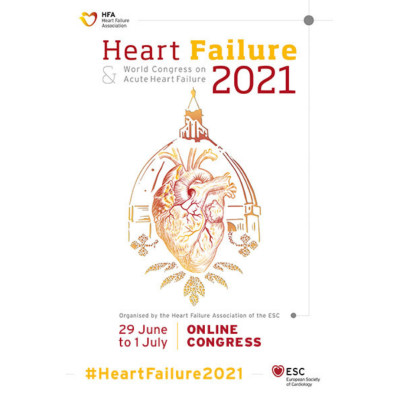 Symposia
Workshops
Organiser
Sponsor
Heart Failure is the world's leading congress for experts in cardiology to discuss strategies for a universal approach towards the prevention and treatment of heart failure.
The congress will take place from 29 June to 1 July 2021.
The call for science is open until 11 March to showcase your abstract and clinical case.
The Congress Programme Committee is already working on building a very interactive programme covering the full scope of heart failure and we will share with you soon more details about the scientific programme and sessions scheduled for Heart Failure 2021 Online & On demand.
Programme Available Online here
Registration Available Online here
More events