ESC Preventive Cardiology 2022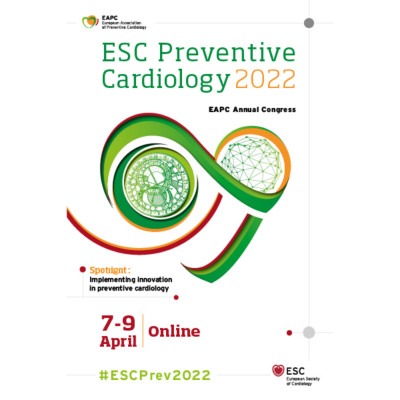 Exhibit
Symposia
Workshops
Organiser
Sponsor
Welcome to ESC Preventive Cardiology 2022
Welcome to what will be a unique congress this year. The format will attempt an "in presence" meeting in Prague, carried by the renewed spirit of EAPC after the pandemic together with an online option for our colleagues who cannot travel.
In 2022, ESC Preventive Cardiology congress will focus on "Implementing Innovations" in preventive cardiology.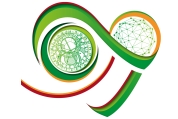 The last years have seen great new developments in digital and pharmacological tools, as well as consolidation of knowledge about nutrition and physical exercise to effectively reduce cardiovascular risk and improve therapy and rehabilitation - including the newly issued guidelines. But it also has been made very clear - not least throughout the COVID 19 pandemic - that the best medicine is worth nothing if it does not reach the patient.
The congress will therefore focus on the means we have to effectively implement all the tools and means we have available in preventive cardiology and cardiac rehabilitation to maintain a stable delivery in longer perspectives.
We will address digital solutions and devices but will also cast spotlights on the different "partners": the patients and patients' family and general population, health care professionals and allied professions as well as policy makers.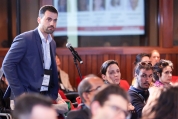 All aspects important to effectively implement preventive measures throughout life will be addressed: novel pharmacological means, physical activity from childhood to old age, a healthy diet and a healthy and health- promoting environment.
In the spirit of the EAPC, which thrives on exchange with each other, plenty of time will be scheduled for debates and discussions, focusing on interacting with you live during the sessions.
Full scientific programme will be announced soon. Registration will open early December.
ESC Preventive Cardiology 2022 Congress Programme Committee
The EAPC would like to express its thanks to all those healthcare professionals volunteered to give their time leading the ESC Preventive Cardiology programme and drive forward scientific exchange
See the list of ESC Preventive Cardiology Congress Programme Committee lead by:
Registration Coming Soon..
More events