CPC 2023 - Portuguese Congress of Cardiology
Exhibit
Symposia
Workshops
Organiser
Sponsor
Welcome to CPC 2023!

After the years 2020 and 2021, marked by the enormous difficulties conditioned by the SARS-CoV-2 pandemic, in 2022 it was possible to return to a face-to-face format of the CPC, which took place with great success and allowed the exchange of experiences between health professionals dedicated to Cardiovascular Medicine that we had been waiting for. It was a congress marked by the reunion, the scientific update and also the presentation of the best research being done in Portugal.

In 2023 we want to maintain these goals, but with the motto "Shaping the Future". We intend that the CPC will continue to be a forum for discussion and updating, but also for presenting the latest innovations and the best national and international research in the Cardiovascular area.

We will continue the hybrid format, with live transmission to the congress platform of most sessions (which will also be available for later viewing), a format that is surely here to stay. However, we reinforce the message that CPC 2023 is the meeting point for Portuguese Cardiology, so the face-to-face component is essential and we count on everyone's presence. We will try to optimize the scientific program and some logistical aspects according to the various suggestions received from the participants, so that everyone can make the most of His Congress!
With the collaboration of the Study Groups, Associations and Nuclei of the Portuguese Society of Cardiology, we are already preparing the scientific program, which will be very comprehensive, including all thematic areas of Cardiovascular Medicine, and for that it will have a panel of national and renowned international companies. We also count on the active participation of all national researchers who, through the submission of free abstracts, clinical cases and imaging cases, greatly enrich the scientific quality of the congress.

We are waiting for you all, from the 14th to the 16th of April 2023, at the Centro de Congressos do Algarve, in Vilamoura.

Ana Teresa Timothy
President of the Portuguese Congress of Cardiology 2023
Available Soon...
Available Soon....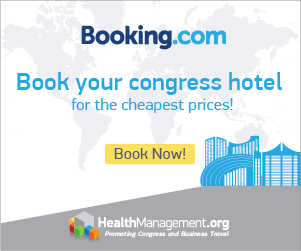 More events