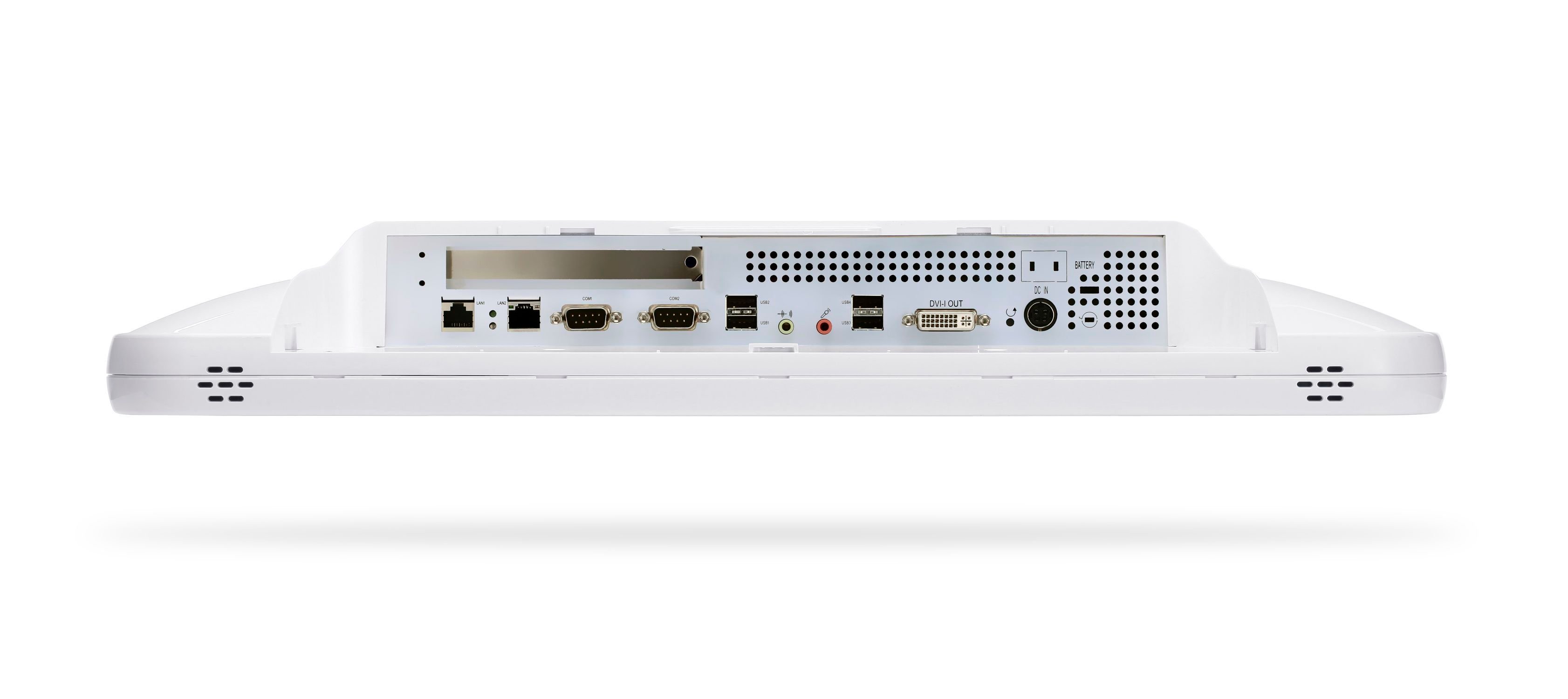 Waterproof medical panel PC / antibacterial Max. Intel Core i7 | TM-3010-24F TEGUAR
Max. Intel Core i7 | TM-3010-24F
The TM-3010-24F Medical Grade Computer has a beautiful bright screen, easy soft lines, and the newest Intel Haswell Core i5 CPU. It is made for applications where imaging is central to diagnosis and use in medical processes. This All-In-One Medical Computer has a Haswell Intel Core i5-4400E dual core processor made to handle up to four threads at a time for enhanced CPU use which is combined with a speed of 2.7 GHz that increases clock rates for a significant boost in speed. The TM-3010-24F medical all-in-one computer is UL/ EN60601-1 3rd Ed. certified with MRSA antibacterial housing. Optimal placement of the TM-3010-24F is in the operating room, in or near other medical equipment, and anyplace that needs a sterile screen. With a screen size of 24 multiple programs can be easily interacted with and viewed at the same time enabling increased functionality out of one screen. In addition, the PCI expansion slot provides long term capabilities to adapt to individual needs. The exceptional design and performance of the TM-3010-24F gives professionals and patients a user experience which enables them to forget they are interacting with a computer and focus on what is important wellness of the patient.
a:1:{i:0;a:2:{s:4:"name";s:16:"Characteristics:";s:3:"val";s:25:"waterproof, antibacterial";}}
---