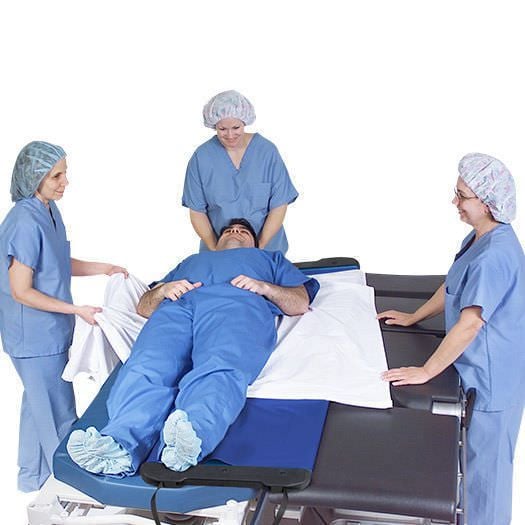 Transfer mattress / with low-friction surface Allen Medical Systems
Allen Medical Systems
The Allen Patient Transfer Board is a lightweight device designed to make lateral patient transfer safer for OR staff, and more comfortable for the patient. It's unique design is more comfortable for patients than traditional metal roller boards because of its soft foam core. It is also lightweight, for easy transportability and storage. In addition, Allen patient transfer boards are available in three sizes to accommodate different patient transfer needs in the operating room. This roller-free roller board is easier on nurses and cost efficient.
a:2:{i:0;a:2:{s:4:"name";s:13:"Applications:";s:3:"val";s:8:"transfer";}i:1;a:2:{s:4:"name";s:10:"Structure:";s:3:"val";s:25:"with low-friction surface";}}
× × × × × × × × × ×
× × × × × × ×
---