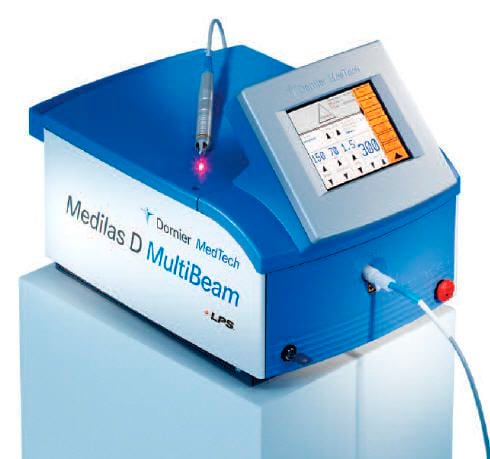 Surgical laser / diode / tabletop 940 nm | Medilas D MultiBeam Dornier MedTech Europe
940 nm | Medilas D MultiBeam
The Dornier Medilas D MultiBeam is a continuous wave laser with an 80 watt diode and 940 nm wavelength. The ergonomically designed device is compact and lightweight, making it suitable for easy transportation. It features a touchscreen display for selecting and changing the functions and parameters and includes stored irradiation programs and treatment parameters. Medilas D MultiBeam has built-in safety features, such as the Fibertom cutting mode and the Lightguide Protection System. Combining the 940 nm wavelength with the Diode Power Bar technology, the laser system is ideally utilized for endovenous laser treatment for varicose veins and other surgical procedures where lower power can be used.
Application:surgical
Ergonomics:tabletop
Amplifying medium:diode
---