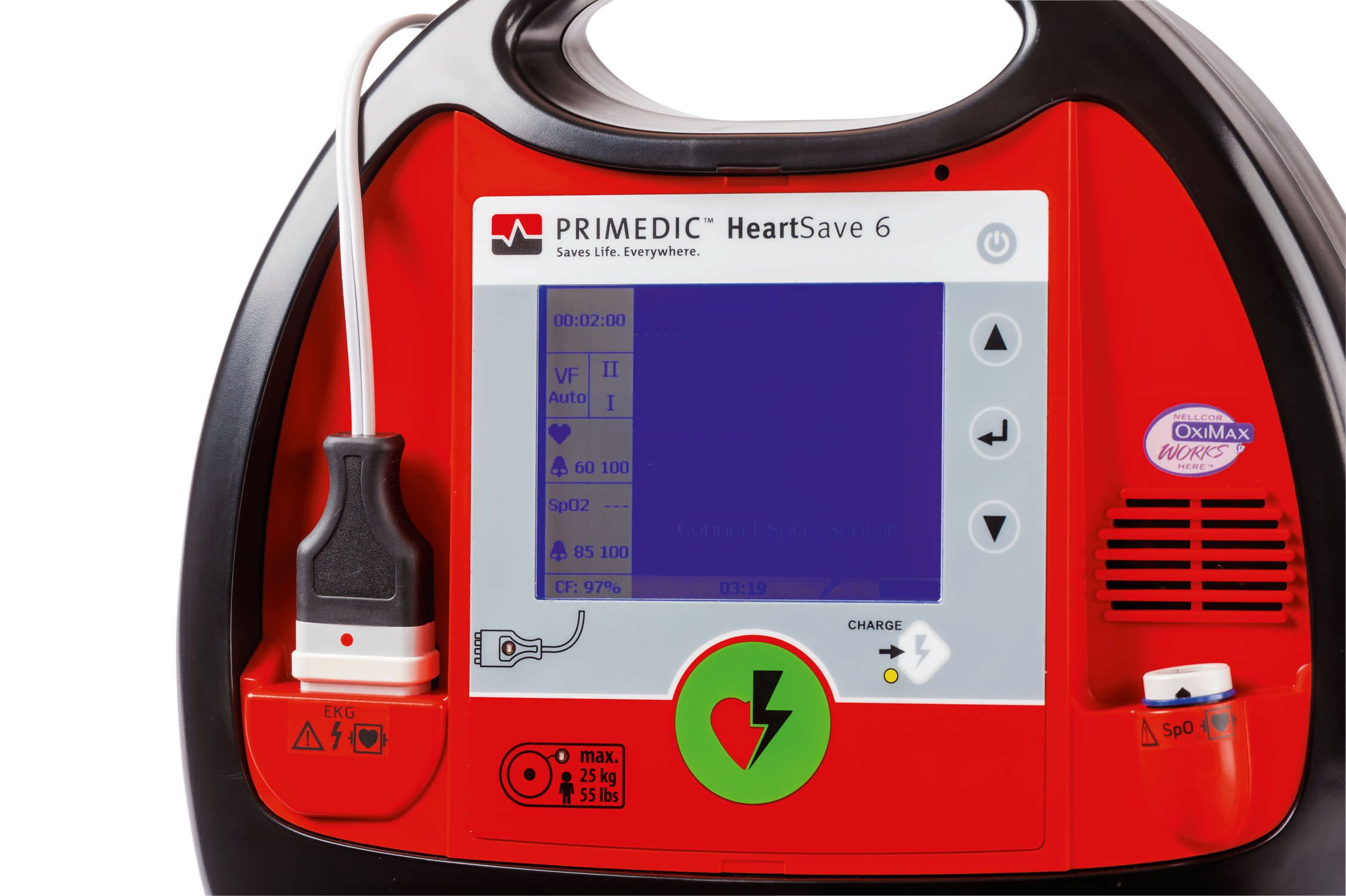 Semi-automatic external defibrillator / with ECG and SpO2 monitor 140 - 360 J | PRIMEDIC™ HEARTSAVE 6/6S Primedic
140 - 360 J | PRIMEDIC™ HEARTSAVE 6/6S
The HeartSave 6/6S is a 6-channel ECG to SpO2 monitoring unit for for emergency monitoring. PRIMEDIC™ HeartSave 6/6S features spoken instructions in three languages, a Compact Flash Card with EKG-Viewer, PRIMEDIC™ Battery Pack (NiCd) 6 year lithium battery, comprehensive alarm functions, IP55, protected from spray water and helicopter approval and airworthiness. The unit can be manual operated with synchronous defibrillation. Once activated, the HeartSave 6/6S is in automatic mode. If required, the user can switch the instrument over to manual operation by pressing a button. If a QRS complex is recognised in manual operation, synchronous markers are automatically assigned on the R-wave and cardioversion is made possible. The 3-pin ECG patient cable included in the scope of delivery allows cost-effective patient monitoring.
Connection:with ECG and SpO2 monitor
Operation:semi-automatic
× × × × × × × × × × × ×
× × × × × × × ×
---