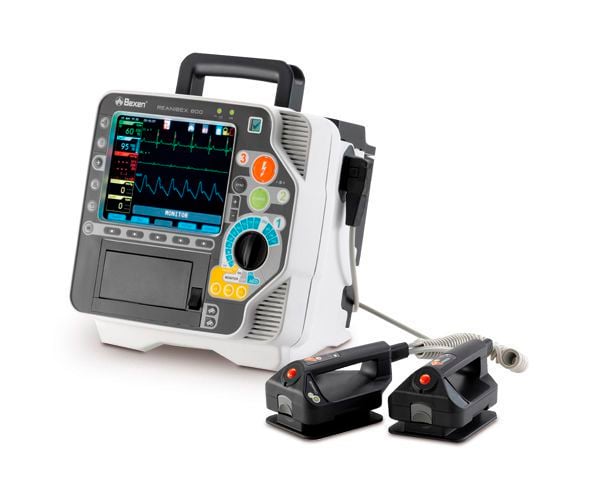 Semi-automatic external defibrillator / compact multi-parameter monitor 360 J | REANIBEX 800 OSATU,S.coop.
360 J | REANIBEX 800
The REANIBEX 800 is a high performance multiparameter monitor defibrillator designed for Advanced Live Support, with the possibility of two-battery operation. Integrates Masimo Rainbow SET technology with the possibility of monitoring methemoglobin and carboxihemoglobin. Designed as modular easily upgradeable equipment that allows incorporating new features at any time by the "plug & play" built-in modules. Monitors up 12 lead ECG with the possibility of patient information transmission to a PDA or to a remote computer, or of information printing in a 100 mm paper recorder (optional).
a:2:{i:0;a:2:{s:4:"name";s:11:"Connection:";s:3:"val";s:31:"compact multi-parameter monitor";}i:1;a:2:{s:4:"name";s:10:"Operation:";s:3:"val";s:14:"semi-automatic";}}
× × × × × × × × × × × × ×
Edificio Zearrekobuelta Subida de Areitio, 5,
× × × × × × ×
---