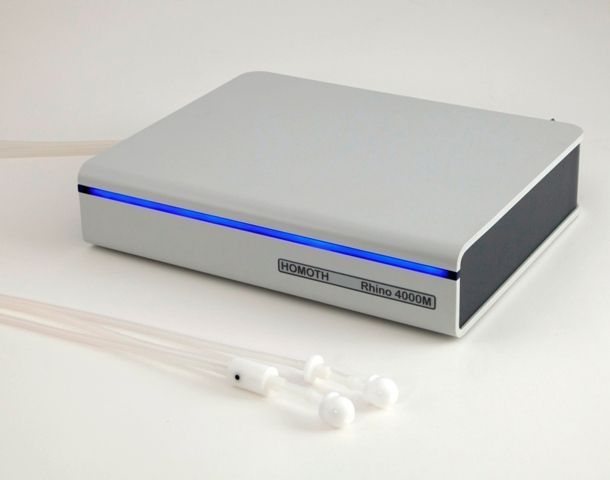 Rhinomanometry rhinometry system / rhinoresistometry RHINO 4000M BLUE LINE HOMOTH
RHINO 4000M BLUE LINE
The Rhino 4000M is the logical next stage in the development of this idea. Its use can be integrated into the routine examination procedure directly at the workplace. You can closely observe the measurements on the LCD display. As a bio-feedback, breathing intensity is represented simultaneously in real time. The measurements are carried out under the physiological conditions of the anterior principle and account for a qualitatively objective statement about the resistance of the nose. A recording of the breathing cycles is integrated. The machinery communicates with the PC via a standard USB interface. The device can also be operated with a mask.
a:1:{i:0;a:2:{s:4:"name";s:19:"Type of rhinometry:";s:3:"val";s:33:"rhinoresistometry, rhinomanometry";}}
---