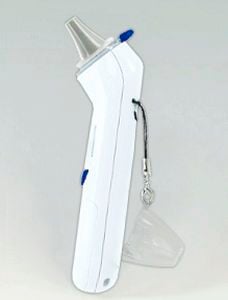 Medical thermometer / electronic / ear 34 ... 42.2 °C | THP59J Radiant Innovation
34 ... 42.2 °C | THP59J
The Model THP59 is Infrared Ear Thermometer by Radiant Innovation specially designed for hospital use. With a measurement range of from 34 to 42.4 degrees celsius, it provides a measurement in one second, and provides 25 memories. It provides an audible high fever indicator, and measurements can be displayed on the large easy-to-read LCD display in either Celsius or Fahrenheit units.
Measurement point:ear
Applications:medical
Measurement method:electronic
× × × × × × × × × × × × ×
1F., No. 3, Industrial E. 9th Rd. Science-Based Industrial Park,
× × × × × × ×
---