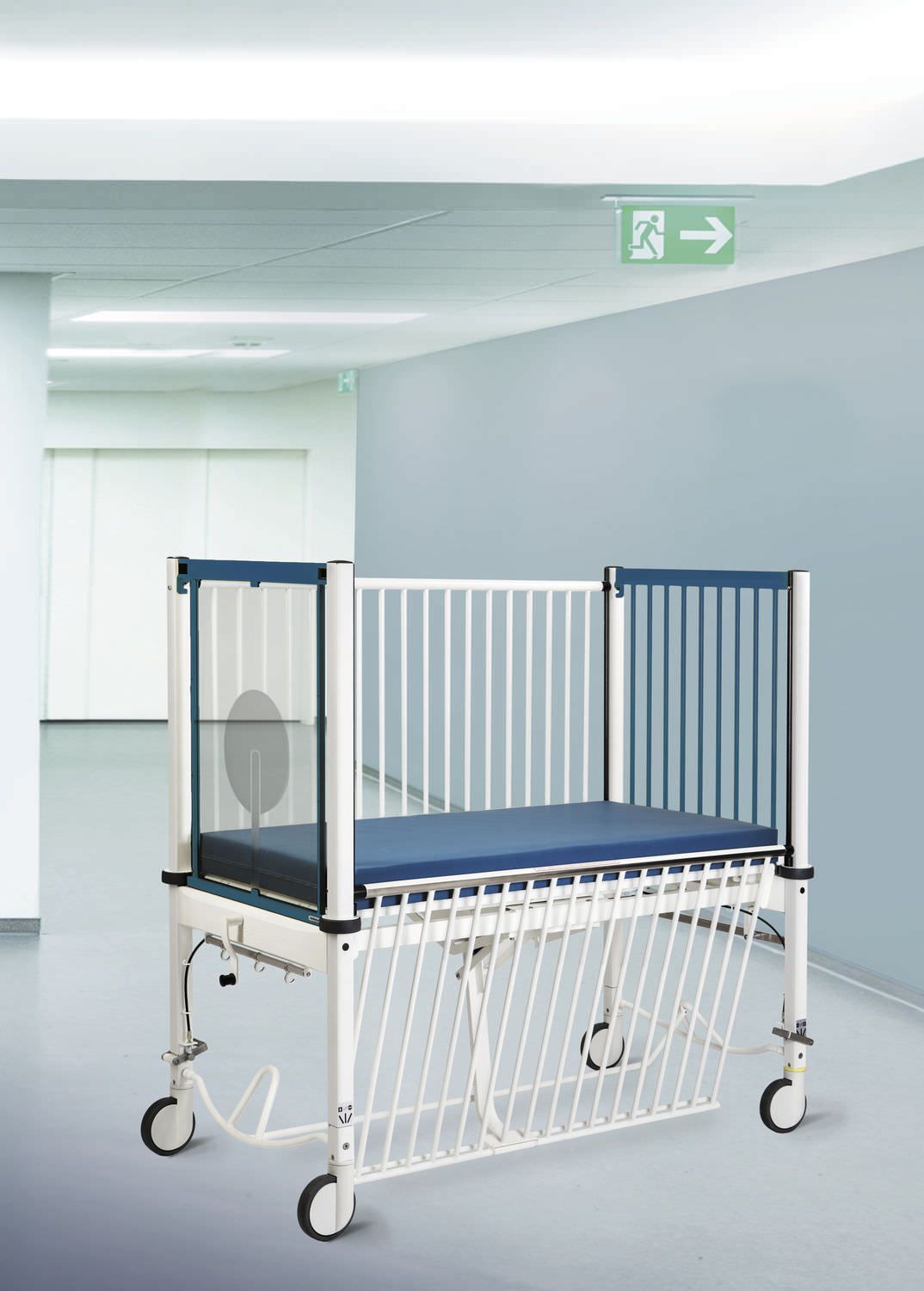 Mechanical bed / 1 section / with transparent panels / pediatric Sinnebedsje 3144, 3145 Oostwoud International
Sinnebedsje 3144, 3145
The Sinnebedsje 3134/3135 cart rests on a gas spring supported tiltable base and features mechanical height adjustment, steering wheel and central wheel lock, a single anti static castor, 150 mm diameter castors and interchangeable and detachable end sections to include Plexiglas or bars located at the foot and head end. The side rails of the cart slide away easily beneath the surface and can be adjusted in low, half high and high positions. Additionally, the side rails feature child proof operation and can be raised to a maximum of 800 mm. The cart ships with a accessories, urine bag and drip holders and attachments tubes to accommodate electric drip pumps.
a:3:{i:0;a:2:{s:4:"name";s:10:"Operation:";s:3:"val";s:10:"mechanical";}i:1;a:2:{s:4:"name";s:19:"Number of sections:";s:3:"val";s:9:"1 section";}i:2;a:2:{s:4:"name";s:21:"Other characteristic:";s:3:"val";s:23:"with transparent panels";}}
× × × × × × × × × × ×
× × × × × × ×
---