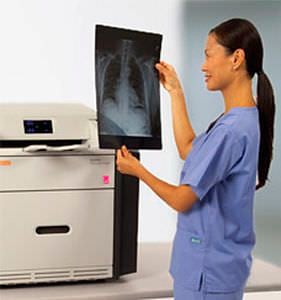 Mammograph films X-ray film printer CARESTREAM DRYVIEW 5950 Carestream
CARESTREAM DRYVIEW 5950
A perfect incorporation of low costs and high analytical image performance is offered by the CARESTREAM DRYVIEW 5950 Laser Imaging System. The device obtains the laser imaging technology, a tabletop printing expediency and fitted mammography abilities. The device is perfect for a complete range of applications that include - the Computed Radiology (CR), Digital Radiography (DR), Magnetic Resonance Imaging (MRI), Computed Tomography (CT) and the ultrasound, CR and the Full Field Digital Mammography.
Type of support:mammograph films
× × × × × × × × × × × ×
× × × × × × × ×
---