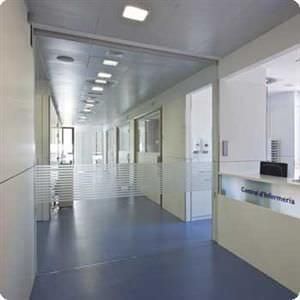 Laboratory door / hospital / sliding / automatic MANUSA Automatic Doors
MANUSA Automatic Doors
Main features The most popular and functional automatic door. Recommended for entrances and exits with high traffic flow of people. Offer the maximum opening speed in the market. Maximum safety. Bi-part or single-slide leaf opening. Fully customizable sizes, finish options and colours. Wide range of accessories available.
a:3:{i:0;a:2:{s:4:"name";s:5:"Type:";s:3:"val";s:18:"sliding, automatic";}i:1;a:2:{s:4:"name";s:22:"Medical establishment:";s:3:"val";s:20:"laboratory, hospital";}i:2;a:2:{s:4:"name";s:22:"Other characteristics:";s:3:"val";s:16:"with glass panel";}}
---