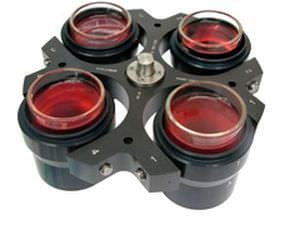 Laboratory centrifuge / high-capacity / bench-top / refrigerated -20 °C ... +40 °C, 14300 rpm | Digtor 21R Ortoalresa
-20 °C ... +40 °C, 14300 rpm | Digtor 21R
The series Digtor 21R is formed for devices highly functional, so that allow be present on routine labs, research, biotechnology, quality control … The Digtor 21 R centrifuge is defined by several attributes as: Innovation: its provided of TFT touch screen allowing higher automony to the operator as well as control the separation stages,and save energy system selectable. Versatility: from 4 x 750 ml, 52 conical tubes of 15 ml, rotor for microplates, microtubes, and a wide range of adapter for each one. Safety: It shows the real value of RCF based on accessories configuration, without introduce any parameter, as well as is provided of biocontainment accesories. Efficiency: Max RCF 20.804 xg, acceleration and deceleration time selectables, depending of sample features, dynamic cooling system which reduces the time to reach the selected temperature.
a:3:{i:0;a:2:{s:4:"name";s:7:"Domain:";s:3:"val";s:10:"laboratory";}i:1;a:2:{s:4:"name";s:12:"Performance:";s:3:"val";s:13:"high-capacity";}i:2;a:2:{s:4:"name";s:14:"Configuration:";s:3:"val";s:9:"bench-top";}}
---