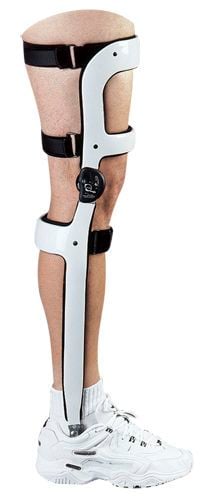 Knee, ankle and foot orthosis (KAFO) (orthopedic immobilization) / articulated TOWNSEND KAFO BRACES Townsend
TOWNSEND KAFO BRACES
Patients who have physical conditions and significant mobility challenges who are prescribed and fit with a Townsend Premier Series AFO or KAFO will maximize their functional mobility. The patient will also achieve the secondary benefit of wearing a brace that enhances their comfort and life-style. Townsend's solid core graphite shell designs are combined with patented knee and ankle hinge technology. The result is a rigid, durable bracing solution that achieves more effective and consistent control. Ultra light, extremely low profile, and cosmetically appealing, these designs optimize patient compliance and satisfaction.
a:2:{i:0;a:2:{s:4:"name";s:8:"Options:";s:3:"val";s:11:"articulated";}i:1;a:2:{s:4:"name";s:5:"Type:";s:3:"val";s:36:"knee, ankle and foot orthosis (KAFO)";}}
× × × × × × × × × × × × × ×
× × × × × × ×
---