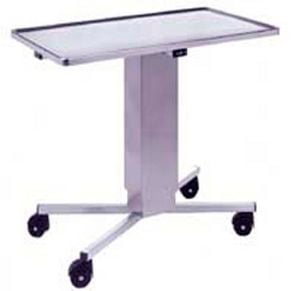 Instrument table / on casters / height-adjustable / stainless steel 50.100.668, 50.100.662 Famos
50.100.668, 50.100.662
Famos offers many different transport solutions, from open transport trolleys to closed transport trolleys and car-in-car systems. For the internal transport of baskets within a CSSD-department, Famos has designed basket storage and transport trolleys. Electrical instrument tables Especially developed to simplify work in the operating theatre.
a:1:{i:0;a:2:{s:4:"name";s:8:"Options:";s:3:"val";s:46:"on casters, height-adjustable, stainless steel";}}
× × × × × × × × × × × × × ×
× × × × × × ×
---