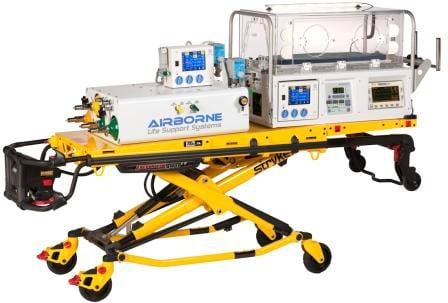 Infant transport incubator with fan International Biomedical
International Biomedical
Pictured here is a system with 2 ventilators that can be adjusted independently for each patient. There is a cardiac monitor for one patient and the incubator control system monitors heart rate, SaO2, and O2 levels for the other twin. This system has a Lifeport flight deck with the Stryker Power-Pro IT for easy loading into an aircraft.
a:1:{i:0;a:2:{s:4:"name";s:21:"Other characteristic:";s:3:"val";s:8:"with fan";}}
---