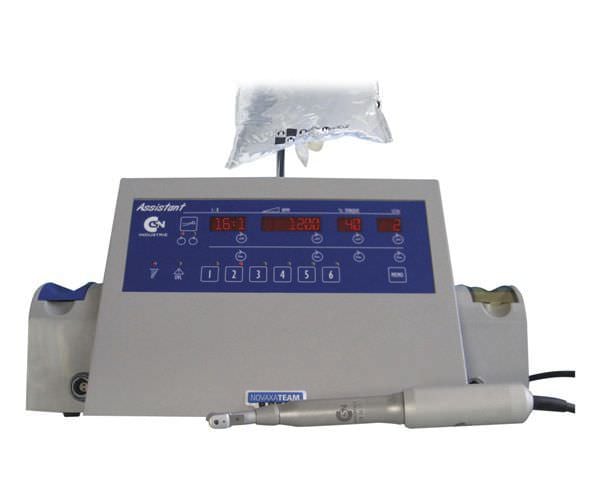 Implantology micromotor control unit / with handpiece / complete set 1100 - 26000 rpm | ASSISTANT CSN INDUSTRIE
1100 - 26000 rpm | ASSISTANT
ASSISTANT line of surgical motors, modern design, user-friendly thank to the keyboard panels that enable to set and visualize all the main parameters. Class IIa Medical devices. ASSISTANT Single-motor unit with new design, powerful and noiseless motor, advanced electronics that allows perfect control for torque and reverse functions. Sturdy footcontrol and ergonomics peristaltic pump. Speed range from 1100 to 26000 rpm.
Application:for implantology micromotors
Other characteristics:complete set, with handpiece
× × × × × × × × × × × × × × × × × × × × × × × × × × × × × ×
× × × × × × × ×
---