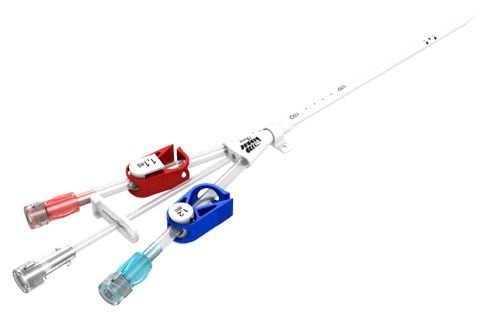 Hemodialysis catheter / triple-lumen 300 ml/min | BioCath Bionic Medizintechnik
300 ml/min | BioCath
The BioCath Triple Lumen Catheter is a central-venous temporary catheter for dialysis. It consists of an each half-round arterial and venous lumen as well as a third lumen located in the middle of the catheter shaft . The specially rounded profile of each lumen allows optimal flow rates of up to 300 ml/min with an outer diameter of only 12.5 F. The integrated soft-tip allows a safe catheter insertion.
Application:hemodialysis
Number of lumens:triple-lumen
× × × × × × × × × × × ×
× × × × × × ×
---