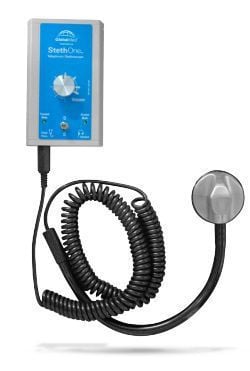 Electronic stethoscope / teleconsultation StethOne™ Telephonic GlobalMed
StethOne™ Telephonic
Digital Stethoscopes | Best Stethoscope The StethOne is a complete auscultation kit for videoconferencing. Transmit and receive heart and lung sounds through broadband connections or through most Polycom® and TANDBERG videoconferencing systems. This easy to operate stethoscope will help you extend your reach by monitoring patients remotely.
Application:teleconsultation
---