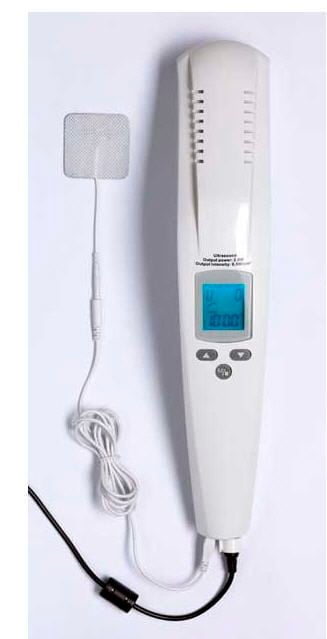 Electro-stimulator (physiotherapy) / ultrasound diathermy unit / hand-held / TENS SONICSTIM - 1 MHz - 30 PROGRAMS I.A.C.E.R. - I-TECH Medical Division
SONICSTIM - 1 MHz - 30 PROGRAMS
This unit works with a 1 MHz ultrasound program plus seven ultrasound and electrotherapy combination programs and seven that focus on electrotherapy alone. This is used to simplify testing procedures and uses five intensity levels. This can work as a CE0476 medical device with a 5 cmq treatment head and ultrasound gel to make it work. This device comes with a power supply, electrotherapy cables and electrodes that are easy to add on and a full manual with a transportation bag to go with it.
a:3:{i:0;a:2:{s:4:"name";s:31:"Type of electrical stimulation:";s:3:"val";s:4:"TENS";}i:1;a:2:{s:4:"name";s:5:"Type:";s:3:"val";s:45:"electro-stimulator, ultrasound diathermy unit";}i:2;a:2:{s:4:"name";s:11:"Ergonomics:";s:3:"val";s:9:"hand-held";}}
× × × × × × × × × × × × × × × × × × × × × × × × × × × × × ×
× × × × × × ×
---