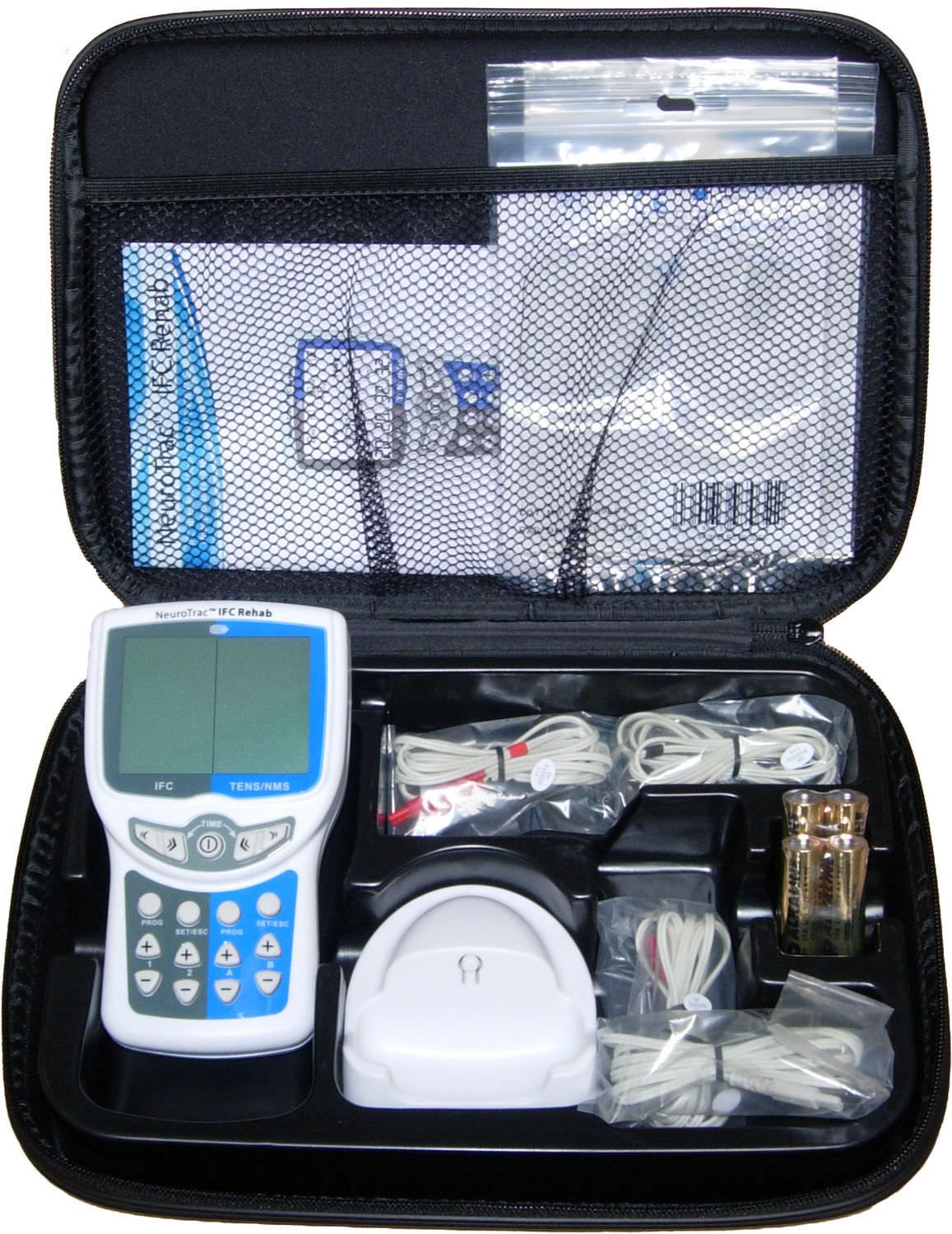 Electro-stimulator (physiotherapy) / hand-held / IF / TENS NeuroTrac® IFC Rehab Verity Medical
NeuroTrac® IFC Rehab
Concept: We?ve realized that the Interferential treatment of limbs and joints could be improved by allowing some additional TENS and NMS protocols to run at the same time while IFC is in operation. Please look at the front panel of the unit. The Left side is gray, it provides the 2 channel Interferencial current controlls. The Blue side controlls 2 channel of either Muscular Stimulation or TENS. Both sides are isolated from each other and ma and timing are controlled separately from each other.
a:4:{i:0;a:2:{s:4:"name";s:11:"Ergonomics:";s:3:"val";s:9:"hand-held";}i:1;a:2:{s:4:"name";s:19:"Number of channels:";s:3:"val";s:9:"2-channel";}i:2;a:2:{s:4:"name";s:5:"Type:";s:3:"val";s:18:"electro-stimulator";}i:3;a:2:{s:4:"name";s:31:"Type of electrical stimulation:";s:3:"val";s:14:"NMES, TENS, IF";}}
× × × × × × × × × × × × × × × × × × × × × × × × × × × × × ×
Unit 7 Upper Slackstead Farm,
× × × × × × × ×
---