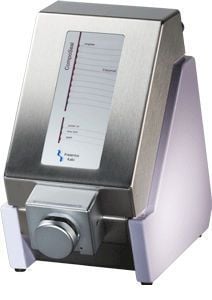 Blood bag tube thermosealer CompoSeal® Universal Fresenius Kabi
CompoSeal® Universal
CompoSeal Universal is a device with spark detection and seal time limiter that is used for controlled handling. -Additional Hand Sealer: It can be operated simultaneously. -Indication Sealing: Sealing process shows the indications. -Easy Clean: Detachable Head can be cleaned easily. -Automatic Tubing Grips: This feature is used to protect the quality of the seal.
Applications:blood bag tube
× × × × × × × × × × × × × ×
× × × × × × × ×
---