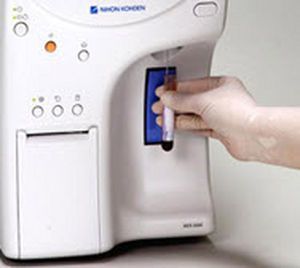 Automatic hematology analyzer / 19-parameter / leukocyte distribution / compact Celltac ? MEK-6500, MEK-6510 Nihon Kohden Europe
Celltac ? MEK-6500, MEK-6510
19 concurrent parameters of this small and compact device are used for clinical decision making. Only 30?L sample volume is allowed for testing. This sterilized device has cap piercing closed mode. Priming and cleaning is done automatically. In CSV format, it can capture larger data and provide reliable data backup through SD cards.
Operation:automatic
Performance:19-parameter, leukocyte distribution
Configuration:compact
---