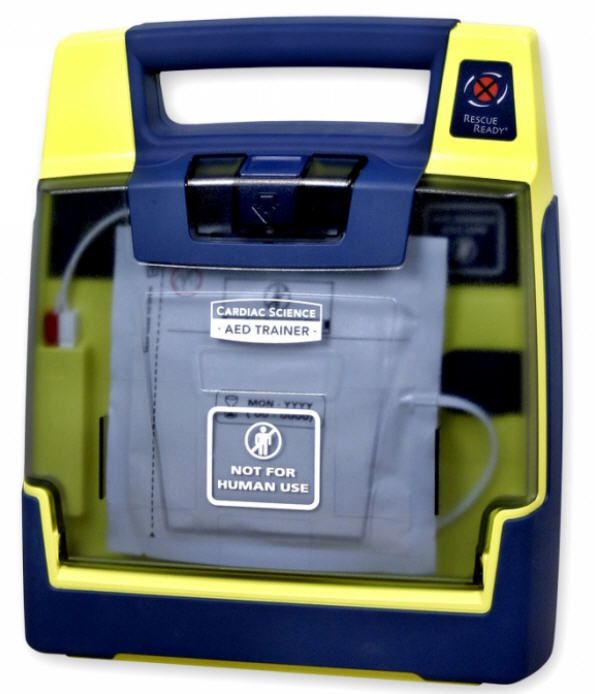 Automatic external defibrillator / training Powerheart AED G3 TRAINER Cardiac Science
Powerheart AED G3 TRAINER
Powerheart AED G3 Trainer is just what you need. Lets know more about it. In order to familiarize your team with the Powerheart operation, defibrillator and maintain skills fresh between recertification courses, The Powerheart AED Trainer is the ideal product. By simulating different rescue situations, he AED Trainer helps you to prepare accordingly. It gives students valuable, realistic training with a defibrillator. Here are the benefits of Powerheart G3 Trainer: -It has a wireless remote controlled AED Trainer, which allows instructors to realistically vary the rescue conditions while students respond. - Allowing instructors to emphasize an important point; by pausing and picking up the simulation where it left off, The AED Trainer brings a huge relief. -Students can practice using the adult or pediatric AED Trainer with reusable training pads. -The device is able enough to mimic both automatic and semi-automatic defibrillator operation.
Operation:automatic
Application:training
× × × × × × × × × × × × × ×
N7 W22025 Johnson Drive Suite 100,
× × × × × × ×
---