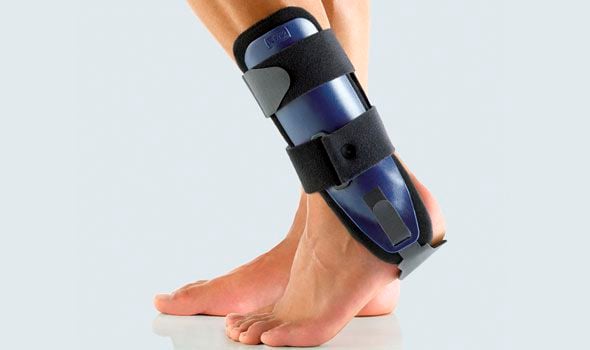 Ankle splint (orthopedic immobilization) Cellacare® Malleo Akut Lohmann & Rauscher
Cellacare® Malleo Akut
Stabilization and protection of the ankle based on the recognized principle of action of the standard U splint: the Cellacare Malleo Akut stabilization orthosis is used both for ligament tears/partial ligament tears and severe sprains of the lateral collateral ligaments and for ligament instability. It is primarily used in the first few weeks after acute injury, but also postoperatively after ankle ligament suturing or reconstruction. The Cellacare Malleo surrounds the ankle enclosing both the medial malleolus and lateral malleolus and thus preventing the ankle from rolling which may result in ligament tears or overstretching of the lateral ligaments.
a:1:{i:0;a:2:{s:4:"name";s:5:"Type:";s:3:"val";s:12:"ankle splint";}}
× × × × × × × × × × × × × × × × × × × × × × × × × × × × × ×
× × × × × ×
---