The MedTech Forum 2021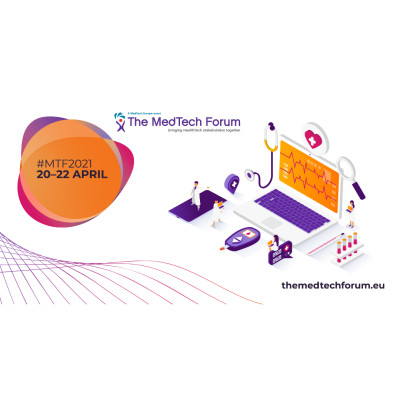 Exhibit
Symposia
Workshops
Organiser
Sponsor
We missed you in 2020 but we will come together again in 2021. The MedTech Forum 2021 will be organised on 20-22 April as an online event. Join us and learn from top-level speakers – policy makers, CEOs, investors and many more healthtech stakeholders.
value-driven access and adoption of innovation model is crucial to provide patient-centered quality care, while considering also the perspective of the value for healthcare actors and the society. Join our sessions at The MedTech Forum to know more about how Value-Based Innovation Procurement can unlock resilient health systems!

Digital technologies including data analytics, AI and robotics are rapidly changing the face of healthcare. Key speakers will join The MedTech Forum to reflect on the impact of new technologies, and the need to adapt old pathways and infrastructures, and to develop new skills and mindsets.

Programme Available Online here
Registration Available Online here
More events