FT Digital Health Summit Europe 2018
Partners Exhibit
Partners Symposia
OVERVIEW
The healthcare industry has traditionally been incredibly slow at adapting and keeping up with transformational trends. However, breakthroughs in affordable technology - both wearable and industrial - implementation approval, regulatory acceptance and patient involvement, all have the power and potential to significantly change the healthcare sector and the experiences it can offer its patients and consumers.
For the fourth consecutive time in London, the FT Digital Health Summit brings a unique and diverse line-up of speakers together, to cut deep into the heart of these challenges and map the route to a digitally-driven healthcare ecosystem.
WHY ATTEND?
Assess how patients are being empowered and further involved in the transformation of healthcare
Hear how collaborations between pharma and big tech are enriching the commercial viability of digital health
Meet and greet with the full array of industry stakeholders, from healthcare to technology, pharma to start-ups, regulation to government
Identify solutions in overcoming cyber security threats in digital health
Don't get left behind - be part of a must-attend event mapping the continued transformation of healthcare


WHO ATTENDS?
FT Live has a reputation for delivering very senior board level audiences to attend a wide range of world class thought-leadership events across the globe for nearly 40 years.
The FT Digital Health Summit Europe will be attended by:
Life science companies
Pharmaceutical and biotechnology companies
Healthcare providers
Multi-technology corporations
Investment banks
Medical device manufacturers
Health insurers
Health/big data companies
Venture capitalists
Health regulatory agencies
Mobile app providers
Mobile operators and service providers
Technology consultancies
Management consultancies
Telemedicine companies
Mobile technology manufacturers
Digital health companies
Data integrators/analytics/brokers
Genomics/personalised medicine related companies
Wireless-device manufacturers
WHY SPONSOR?
Gain access to senior decision makers across the full spectrum of the healthcare industry
Brand alignment with the FT and its unrivalled credibility
Demonstrate thought leadership around the current critical issues affecting the healthcare sector
Benefit from sustained international visibility through our advertising and marketing campaigns
FEES
| | |
| --- | --- |
| Ticket Type | Fee |
| Standard Summit Ticket | £899 +VAT |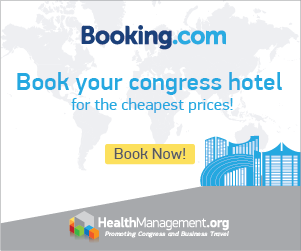 More events