BIR Annual Radiotherapy and Oncology Meeting 2023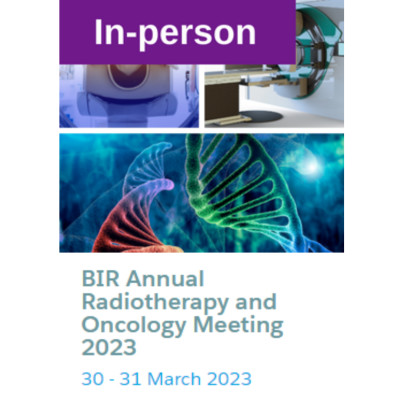 Exhibit
Symposia
Workshops
Organiser
Sponsor
This is the third meeting for the BIR, which brings together speakers from around the world and national experts too, to share experiences and expertise in a wide range of aspects for today's cutting-edge radiotherapy and oncology. As with 2022's highly successful face-to-face meeting, this one will include presentation and discussion of the latest techniques, technologies, methods and hot-topics in radiotherapy and oncology….do come and join us! Renewed opportunities aplenty for networking with fellow professionals and discussing the latest offerings from manufacturers; and presenting your own material too.
As previously, parallel streams will be used to maximise the sessional opportunities, together with expert plenary talks on "Patient Voices" and other state-of-the-art topics in Radiotherapy.
Who should attend?
You! If you're working in radiotherapy and oncology, then this meeting is designed for you – and that is for all disciplines. The BIR is rapidly becoming the home of ALL professionals involved with Radiotherapy and Oncology and is open to all. So, clinical oncologists, radiographers, physicists, service managers, Linac and IT engineers, dosimetrists, manufacturers, department heads…all are welcome, and there should be something for everyone.
Five Reasons to attend:
• Enhance your knowledge in the cutting-edge fields of clinical practice
• Refresh your understanding in key areas
• Hear expert opinion and offer your own
• Network with colleagues and peers, manufacturers and industry reps
• Share your own research and development work
Payment for all events must be made via a debit or credit card. Invoices and PO numbers cannot be used for registration payment. If you need your hospital, Trust, or organisation to pay for registration fees we advise them to fill out the event registration form and return to [email protected]. Please note VAT will be added for all virtual events to the registration fees listed. For any further inquiries please contact [email protected]
If you are having issues registering for the event please create or login to your MyBIR account via this link and then register for the event after you have logged in. If you are still experiencing any issues please email [email protected]
Registration fees:
FULL EVENT – Early Bird Rates
BIR Plan 1 member £295
BIR Plan 2 / Trainee member £245
BIR Retired / Student member £165
Non-member £470
* EARLY BIRD RATES EXPIRE Tuesday 31 January 2023
ONE DAY ONLY – Early Bird Rates
BIR Plan 1 member £195
BIR Plan 2 / Trainee member £150
BIR Retired / Student member £90
Non-member £300
* EARLY BIRD RATES EXPIRE Tuesday 31 January 2023
FULL EVENT – STANDARD
BIR Plan 1 member £320
BIR Plan 2 / Trainee member £260
BIR Retired / Student member £175
Non-member £495
ONE DAY ONLY – STANDARD
BIR Plan 1 member £205
BIR Plan 2 / Trainee member £160
BIR Retired / Student member £100
Non-member £330
Payment for all events must be made via a debit or credit card. Invoices and PO numbers cannot be used for registration payment. If you need your hospital, Trust, or organisation to pay for registration fees we advise them to fill out the event registration form and return to [email protected]. Please note VAT will be added for all virtual events to the registration fees listed. For any further inquiries please contact [email protected]
Subject sessions will include:
· Adaptive radiotherapy
· MR informed radiotherapy
· SRS/SABR treatments
· Practice changing clinical trials
· Resources and sustainability
· Manufacturers presentations
· Brachytherapy
· Particle therapy
· IGRT / SGRT
· Individualised radiotherapy (incl immunotherapy)
· Safety and regulations
· Big data
· Dedicated proffered paper sessions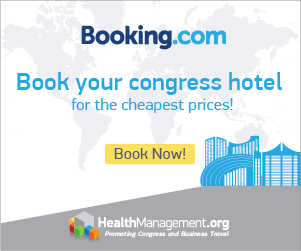 More events