The Patient Experience: Empathy + Innovation Summit 2021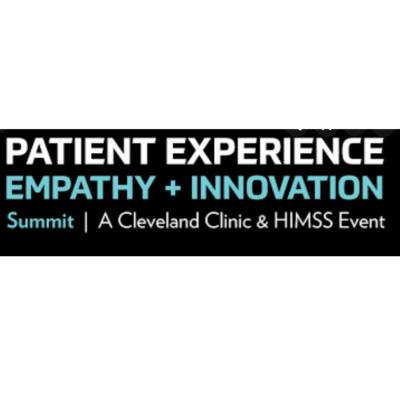 Exhibit
Symposia
Workshops
Organiser
Sponsor
TWO FULL DAYS TO CONNECT, UNDERSTAND AND INSPIRE
As we increase our dependency on digital care, let's ensure the tools we rely on are enhancing our human connection, not diminishing it.
DIGITAL NETWORKING
Collaborate across the healthcare industry and interact with colleagues through live public and private chats.
ASK THE EXPERTS IN REAL TIME
Send your questions directly to speakers during live sessions to get answers on the spot.
ON-DEMAND CONTENT LIBRARY
Can't make it to a live session? Your subscription offers full on-demand access so you can revisit sessions anytime.
Start Time
End Time

DAY 1: MAY 12

Safety and Quality: Gaining to High Reliability: How can providers reframe failures to build resiliency to react in times of trauma? How do we strive for better outcomes in clinical quality, patient and workplace safety, and patient experience?
11:30 am

12:35 pm

Interactive Networking Break
12:35 pm

1:05 pm

Compassion and Action: Healing and Growth: We'll look at all the subconscious effects of this pandemic on our healthcare system. From possible patient distrust to the mental toll on caregivers, see why compassionate care has never been more important.
1:05 pm
3:15 pm

DAY 2: MAY 13

Innovations in Care...and Caring: Forced by necessity, adoption of hi-tech and low-tech telehealth has skyrocketed. But what is the effect on patient safety? And what does this transition mean for payers, VCs and pharma? We'll examine the maturity level of patient experience in value-based models and new care environments.
11:30 am
12:35 pm
Interactive Networking Break
12:35 pm
1:05 pm
Human Experience Wins and Learning: Case Studies: We know the best practices to engage patients and colleagues. They're not a complex set of standards, but they are essential. So what are the barriers preventing consistent, equitable application of accessible care to every human everywhere?
1:05 pm

3:15 pm
Registration Available Online here
More events