SABCS 2020 - San Antonio Breast Cancer Symposium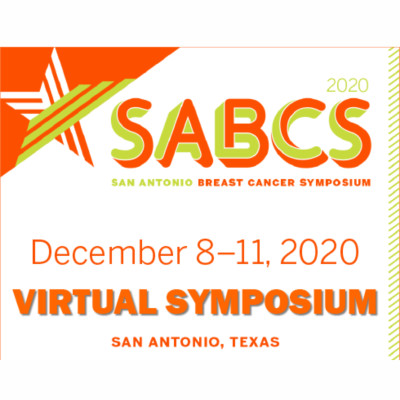 Exhibit
Symposia
Workshops
Organiser
Sponsor
Meeting Profile
Since 1977, the Symposium's mission has been to provide state-of-the-art information on breast cancer research. From a one-day regional conference, the Symposium has grown to a five-day program attended by a broad international audience of academic and private researchers and physicians from over 90 countries.
The Symposium aims to achieve a balance of clinical, translational, and basic research, providing a forum for interaction, communication, and education for a broad spectrum of researchers, health professionals, and those with a special interest in breast cancer.
In 2007, the Cancer Therapy & Research Center (CTRC) at UT Health Science Center San Antonio and the American Association for Cancer Research (AACR) announced a collaboration for the future of the San Antonio Breast Cancer Symposium ®. The Symposium was renamed the CTRC-AACR San Antonio Breast Cancer Symposium. Complementing the clinical strengths of the highly regarded annual San Antonio Breast Cancer Symposium®, the AACR's scientific prestige in basic, translational and clinical cancer research will create a unique and comprehensive scientific meeting that will advance breast cancer research for the benefit of patients.
In 2005, Baylor College of Medicine became a joint sponsor of the symposium and will remain in the CTRC-AACR collaboration.
C. Kent Osborne, MD, Director, Professor of Medicine and Molecular and Cellular Biology, Director, Dan L. Duncan Cancer Center, Baylor College of Medicine, Virginia G. Kaklamani, MD, Professor of Medicine, Division of Hematology/Oncology, UT Health San Antonio and Carlos L. Arteaga, MD, Director, Harold C. Simmons Comprehensive Cancer Center, and Associate Dean Cancer Programs, UT Southwestern Medical Center are Co-Directors of the Symposium.
Programme available online here
Registration available online here
More events