MedTec Live 2020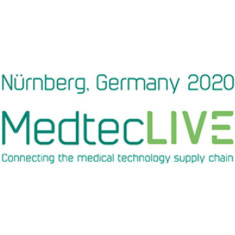 Exhibit
Symposia
Workshops
Organiser
Sponsor
MedtecLIVE
will not just be a presentation forum, but also an event at which the foundation for new networks, promising business relationships and innovations can be laid. MedtecLIVE will offer visitors and exhibitors an insight into future developments in the medical technology industry. Come and see for yourself!
MedTech Summit is one of the most important events of the health sector in Europe and is held parallel to MedtecLIVE.
The Forum MedTech Pharma e.V. supports MedtecLIVE and MedTech Summit as honorary sponsor.

Programme will be available soon
Registration will be available soon
More events