Future Healthcare 2018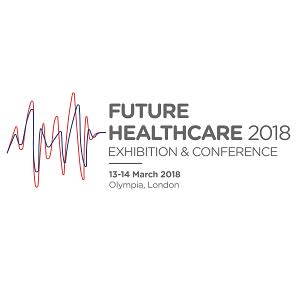 KEYNOTE SPEAKERS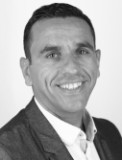 ******@***digitalsalutem.com
The Wearables Expert™ - Keynote Speaker | B2B Digital Influencer | Tech Entrepreneur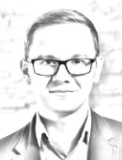 ******@***medicalfuturist.com
The Medical Futurist
Exhibit
Symposia
Workshops
Organiser
Sponsor
The only event in the UK dedicated to showcasing products and services in sustainable and affordable healthcare solutions on a global scale.
Future Healthcare 2018 is being held at Olympia, London, and will host in excess of 4,000 attendees from 65 countries, with exhibitors from 25 countries. It is the only event in the UK dedicated to showcasing products, services, and innovations in sustainable and affordable healthcare solutions across all vertical sectors, and on an international scale.
Future Healthcare attracts key buyers and decision makers from across the global healthcare chain to enable cross-sector collaboration and deal making. If this is something you are interested in attending, or if you would like further information regarding exhibiting, visiting and sponsorship opportunities at Future Healthcare 2018, please call +44 (0) 203 740 4666 Email: [email protected] or visitwww.futurehealthcareuk.com.
The audience will come with budgets to spend on the latest products, services and advancements in technologies and solutions, as well as the commitment to find the right collaborations with companies like yours.
Over 4000 attendees from 45 countries
32% Dealers & Distributors
19% Hospitals
17% Government Officials
15% Manufacturers
10% Investors
7% Other
Top 10 countries for visitors
United Kingdom
UAE
Europe
China
Japan
Americas
Singapore
Africa
India
Canada
Visitors By Area of Interest
Buyers of products and services
Collaboration with international markets
Collaboration between public/private sector
ICT in Healthcare environments
Global opportunity value
Device Innovations
Setting up in private practice
Finance & Investments
Application of business models for Global trade
Technology and its place in the future of healthcare
Education
Estates Management
Networking
75% of pre registered visitors are at CEO level across the public/private sector
80% of pre-registered visitors feel that this event is much needed to help facilitate global relations
85% of pre-registered visitors are ready to Go Global
Latest News
Day 1 - Tuesday 13th March 2018
Welcome & Keynote Addresses - Delivering a Digital, Autonomous and Patient-centred Healthcare System
10:00 AM
Lord James O'Shaughnessy
Parliamentary Under-Secretary (Department of Health)
10:15 AM
James Caan
Philanthropist, Investor & Entrepreneur of Dragon's Den
Embracing Disruptive Innovation: using technology to transform your healthcare organisation
The Apollo Hospitals Model from India: Apollo Hospitals has been catalysing a revolution in making cutting-edge healthcare accessible to millions across India and also around the world. Through a stretch of innovation, commitment and technology, Apollo is persevering relentlessly to build a healthier nation and in so doing have championed eHealth, mobile health and telemedicine.
10:30 AM
Sangita Reddy
Managing Director, Apollo Hospitals
10:50 AM
Predicting outcomes and saving lives using artificial intelligence
Thomas Schulz
Information Engineer, CEO, Enversion
Video-presentation from
Jørgen Schøler Kristensen
Medical Director, Horsens Hospital, Denmark
11:10 AM
Transforming the patient experience: how charitable funds have been used across a wide spectrum that includes healthcare for the homeless and the application of machine learning to improve outcomes
Philip Brading
Chief Executive, UCLH Charity
11:30 AM
BREAK - Time for refreshments and networking within the exhibition
12:00 PM
Future of mHealth apps: from fitness to monitoring, consultation and beyond
M
anaging Director, Digital Health & Care Alliance (DHACA)
12:30 PM
How Digital Health Brings Healthcare into the 21st century. A presentation looking at science fiction technologies and the essence of the human touch.
Dr Bertalan Mesko
13:00 - 14:00 PM
Exhibition Visit - Enjoy visiting the exhibition
Innovation in delivering and financing 21st century healthcare
14:00 PM
Financing a "pleurality of healthcare model" using an innovative but disruptive approach
Dr Tony Lopez BSc, MRCP, FRCR
Consultant Radiologist & Director of The Imaging Clinic & Incorporated Health
14:20 PM
MMD (Management Deficiency Disorder) and endemic condition affecting European public healthcare: could professional management be the key to sustainable financing?
Professor Arne Björnberg
Executive Chairman, Health Consumer Powerhouse
14:40 PM
A transformational approach to integrating health and social care within the NHS and in international partnership
Daljit Lally OBE
Chief Executive of Northumberland County Council / Director of Delivery, Northumbria NHS (tbc)
15:30 PM
BREAK - Time for refreshments and networking within the exhibition
16:00 PM
Funding China's transformation to a US$1trillion industry by 2020
Peter Fuhrman
Chairman, China First Capital
16:30 PM
Japan – the world's third largest spender on healthcare after USA and China
Yoritomo Wada
Healthcare Sector Leader, Deloitte Japan
END OF DAY ONE
Day 2 - Wednesday 14th March 2018

Going Global: where is the perfect healthcare system?
Opening Keynote: What can we learn from overseas healthcare systems?
Keith Hague
Chief Operating Officer, Cleveland Clinic London
10:30 AM
Overseas models of healthcare delivery systems
Mariano Gonzalez
Commercial Director, Moorfields Eye Hospital NHS Foundation Trust & Managing Director, Moorfields Eye Hospital Dubai
11:00 AM
Cracking the Code: Ensuring patients choose your clinic or hospital in the future
Daniel Coulton Shaw
Co-founder, Co-founder of Global Clinic Rating & International Clinic Ambassador
11:30 AM
BREAK - Time for refreshments and networking within the exhibition
Governance and Regulation: what are the regulatory implications of the increasing adoption of new technologies in healthcare?
12:00 PM
GDPR in the digital age of healthcare
Peter Wainman
Partner, Mills & Reeves LLP
12:20 PM
Cyber risk, data protection and information security in healthcare
Sophie Devlin
Associate, DAC Beachcroft
12:50 PM
The role of CQC and the importance of reports
Bhavna Keane-Rao
Director, BKR Care Consultancy
13:10 PM
Exploring private sector partnering opportunities with the NHS: focusing on preferred contract and joint venture structures, governance issues and key considerations for the private sector
Sharon Renouf
Partner, Bevan Brittan LLP
13:30 - 14:00 PM
Exhibition Visit - Enjoy visiting the exhibition
Smart Healthcare: digitalising information to deliver innovation in infrastructure projects
14:00 - 16:15 PM
14:00 PM
Panel discussion: Healthcare in Smart City
Moderator: Dr Jon Kirkpatrick, Head of Connected Cities, Future Cities Catapult
Panellists: Dan Clarke, Smart Cambridge Programme Manager, Connecting Cambridgeshire
Pradeep Jethi, Co-founder, Social Stock Exchange (SSX)
Digital Jersey + others
15:15 PM
Panel discussion: Artificial Intelligence and Machine Learning in Healthcare
Moderator: Charles Lowe, Managing Director, Digital Health & Care Alliance (DHACA)
Panellists: Andrew Davies, Director of Market Access, Association of British Healthcare Industries (ABHI) + others
16:15 PM
END OF CONFERENCE
Check all the Conference Speakers here




PUBLIC TRANSPORT
Train
Kensington (Olympia) station is adjacent to our venue and is on the London Overground line. If travelling on the Central Line you can change at Shepherd's Bush, or West Brompton on the District Line. Baron's Court (Piccadilly Line), Hammersmith Station (Hammersmith and City Line) and High Street Kensington (Circle Line) are all within a 15-minute walk of the venue.
Bus
9 – between Aldwych and Hammersmith.
10 – between Kings Cross and Hammersmith.
27 – between Chalk Farm and Turnham Green.
28 – between Kensal Rise and Wandsworth.
49 – between White City and Clapham Junction.
391 – between Fulham and Richmond.
N9, N10, N27, N28 also run a night service.
Car
There is parking available at the Olympia's multi-storey but be sure to book in advance. There are also a number of offsite car parks in the local hotels and shopping centres. See the Olympia's parking guide for more.
Air
Olympia can be easily accessed from London's five airports:
Gatwick
Take the mainline train from Gatwick to Clapham Junction
Change to the Overground Line and travel to Kensington (Olympia)
Heathrow
Take the Piccadilly Line to Baron's Court
Olympia is a 5 minute bus ride on 9 minute walk away
Stansted
Take the Stansted Express to Liverpool Street
Change to the Central line and travel to Shepherd's Bush
Take the Overground to Kensington (Olympia)
City Airport
Take the Dockland's Light Railway (DLR) to Bank
Change to the Central line and travel to Shepherd's Bush
Take the Overground to Kensington (Olympia)
Luton Airport
Take the mainline train from Luton Airport Parkway to St Pancras International
Change on to the Victoria Line and travel to Oxford Circus
Take the Central Line to Shepherd's Bush
Change to the Overground and travel to Kensington (Olympia)
More events