CMA HEALTH SUMMIT SERIES 2021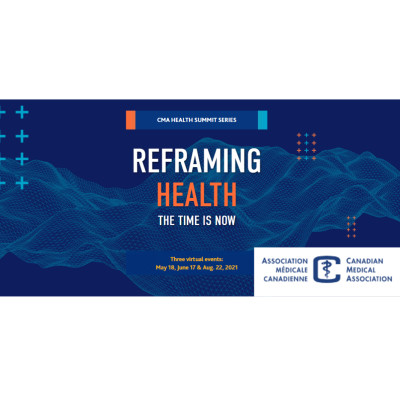 Session 2
June 18, 12 am to 02:30 am CET
Session 3
August 22, 18:00 to 20:30 CET
Find CMA On Social Media

Exhibit
Symposia
Workshops
Organiser
Sponsor
The 2021 CMA Health Summit Series is a virtual, interactive event exploring what is needed to rebuild health care for the future. The insights gained from participants will inform the CMA's bold plan for improving health, health systems and the health workforce.
COVID-19 has exposed troubling gaps in Canada's health care system and left many people on the sidelines of care. The CMA is developing an action plan and setting the course for bold changes.
The time is now to start building a better future of health.
More events