American Association for Clinical Chemistry (AACC) Annual Scientific Meeting 2021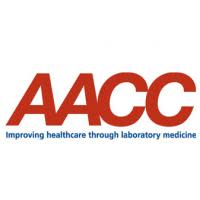 Exhibit
Symposia
Workshops
Organiser
Sponsor
AACC is pleased to announce that the association has moved the location of its 2021 annual meeting from Anaheim, California to Atlanta, Georgia. The meeting dates have also been changed to one week later: September 26-30, 2021.
California remains under one of the strictest lockdowns in the United States, and the Anaheim Convention Center is not able to assure AACC that large gatherings with appropriate virus precautions can occur in September.
The convention center in Atlanta is open and already conducting large meetings with health safety guidelines in place. In fact, Atlanta's convention center was the first in the country to earn the GBAC STAR accreditation, considered to be the gold standard of prepared facilities. This accreditation means that a facility has:
Established and maintained a cleaning, disinfection, and infectious disease prevention program to minimize risks associated with infectious agents like the novel coronavirus (SARS-CoV-2).
The proper cleaning protocols, disinfection techniques, and work practices in place to combat biohazards and infectious diseases.
Highly informed cleaning professionals who are trained for outbreak and infectious disease preparation and response.
Conducting a safe and healthy in-person meeting is of the utmost importance to AACC and we believe that this move to Atlanta will ensure that meeting attendees and exhibitors can confidently enjoy the live learning and camaraderie at the AACC Annual Scientific Meeting & Clinical Lab Expo.
Registration Available Online here
Programme Available Online here
More events