AAN 2023 - American Academy Of Neurology Annual Meeting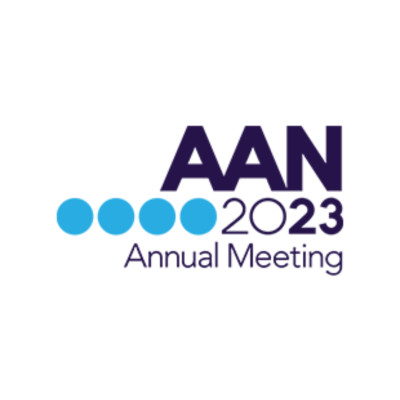 Boston & Virtual
Exhibit
Symposia
Workshops
Organiser
Sponsor
The 75th Annual Meeting will be held from April 22-27, 2023 in a hybrid format. Attendees will have the option to participate in Boston or live online. Meeting registration will open November 2022.
The AAN Annual Meeting is exciting and diverse, with its seemingly endless choices and learning formats of top-tier education in every topic and specialty imaginable; all the valuable CME you need for the year for knowledge, growth, and maintenance; the most cutting-edge science covering every specialty; and the opportunity to connect with friends—both new and old—from around the world.
ABSTRACT AND AWARD SUBMISSIONS
Abstracts and awards are a cornerstone of the AAN's largest conference for neurologists and neuroscience professionals.
Submit Your Abstracts
Submissions are now open for 2023 Annual Meeting abstracts! All abstract submissions are due Tuesday, October 11, 2022, at 11:59 p.m. CT.
More events